"Holiday on the Square" lights up San Ramon's festive spirit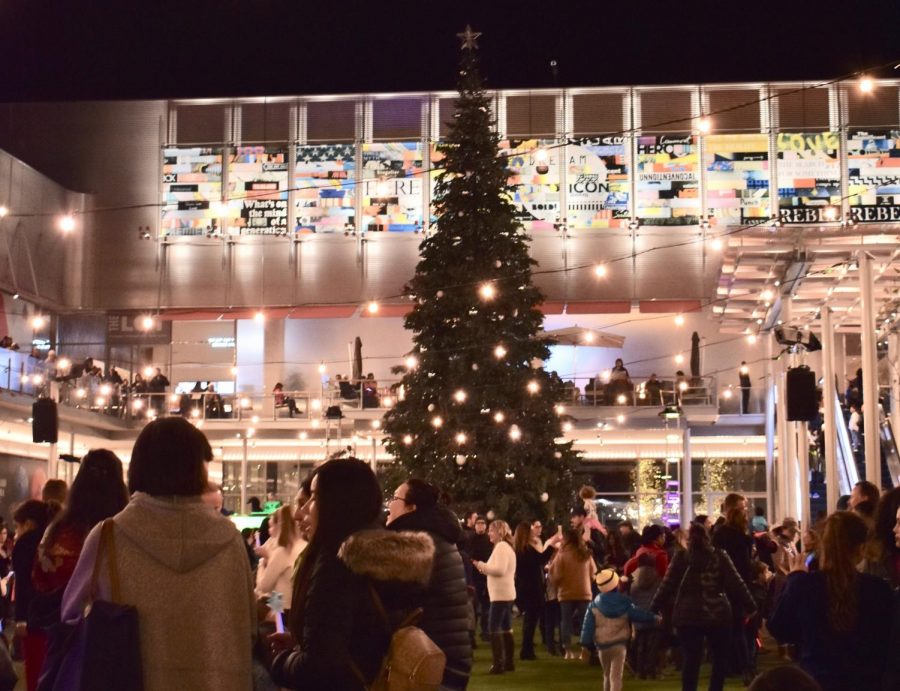 San Ramon held its first annual "Holiday on the Square," a three-day event at City Center Bishop Ranch from Nov. 28-30 highlighted by holiday activities and a Christmas tree lighting.
Jeff Dodd, senior vice president of retail at Sunset Development Company and owner of City Center Bishop Ranch, said, "We have spent a significant amount of time preparing for the inaugural 'Holiday on the Square' tree lighting celebration at City Center Bishop Ranch. This is a beloved holiday event for many families in the community. The team has put a lot of time into organizing activities like holiday performances by LED-enhanced elves, toy soldiers and stilt-walking reindeer."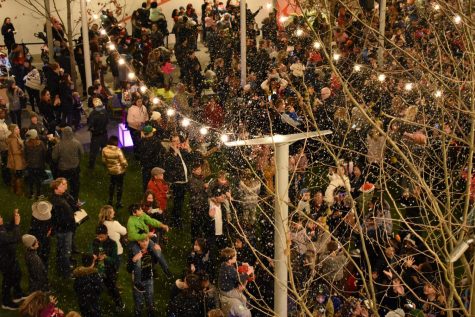 Families in the community came out to celebrate the joyous occasion. The aforementioned elves, toy soldiers and reindeer performed and passed out light-up sticks that would later be used as "magic wands."
"We're excited to create new and exciting holiday traditions at City Center Bishop Ranch this year," said Alexander Mehran, Jr., president and chief operating officer of Sunset Development Company. "As we enter this special season of giving and sharing, we can't think of a better way of inaugurating this tradition than by bringing the community together at a new gathering place for the first of many celebrations on Alexander Square."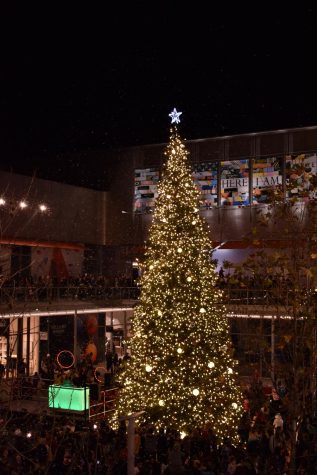 The highlight of the event was the tree lighting of the 50-foot Douglas Fir tree. At 6 p.m., a Santa Claus arrived, and the emcee directed everyone in the crowd to hold up their wands and wave them back and forth in order to light the tree.
After a 10-second countdown, the tree was lit, sparkling with white lights as "snow" flew out of machines and landed gracefully.
Accompanying the tree lighting were many family-friendly activities. There was a live DJ playing festive music as well as coffee and hot chocolate stations, where free drinks were served with holiday cheer.
Face painting, crafts and "Sidecar Santa" were chief features for children. People were also invited to take pictures with Sidecar Santa, who stood by a revamped sleigh made from a vintage motorcycle and sidecar.
"The inaugural 'Holiday on the Square' tree lighting at Center Bishop Ranch will offer the community a new gathering place for holiday festivities. We want the community to start making wonderful and lasting memories at City Center Bishop Ranch," Dodd said.
About the Contributor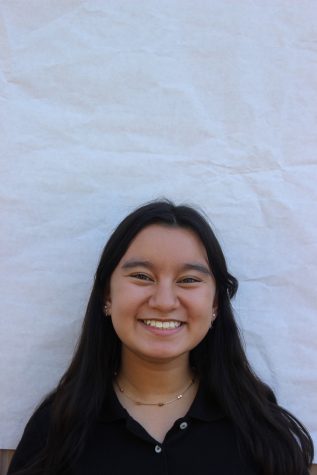 Caroline Lobel, Editor in Chief
Caroline joined the Tribune during her freshman year, unaware that she'd be working on a school newspaper for the next four years. All she knew is that she enjoyed writing and taking photos. As a staff writer,...