Don't gloss over Glossier products
Meet Glossier, a skincare and makeup brand that encourages people to get comfortable in their own skin. With a wide array of skincare products that aim to achieve hydrated and glowy skin, the brand endorses the prioritization of skincare vs. makeup. While controversy lies in the amount of coverage given by most of Glossier's makeup products, it is important to note that their objective is to attain a more natural "no makeup" makeup look. The following are just a few of their most popular items, ranging from skincare to makeup.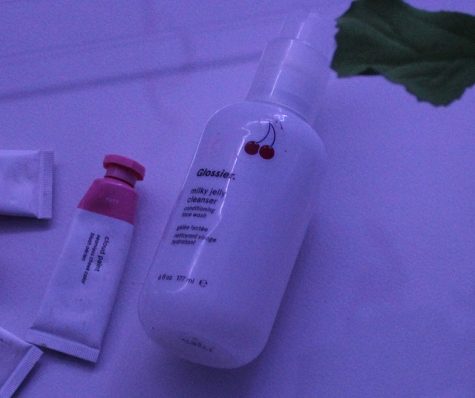 Sheyda Ladjevardi
Milky Jelly Cleanser
$18
Let's not kid ourselves — waking up in the morning can be a rather dreary experience. As you fight back heavy eyelids and experience the chilling discomfort of slipping out from underneath your covers, it can be nice to have an incentive that draws you out of bed. Personally, I find comfort in knowing that I get to wake up to the soft rosy smell of my Milky Jelly Cleanser. Glossier's gentle formula supplies exactly what you would hope for early at dawn. The gel-like texture of the cleanser feels smooth and cooling over sleepy skin as it removes dirt and residue from your face. The gentle components of this product make it easy for you to apply the cleanser around your eyes without the worry of opening them to a burning sensation. The universality of the Milky Jelly Cleanser is one of my favorite things about it; it achieves the purpose of cleaning all skin types without irritating it or using any harsh chemicals and is both vegan and cruelty free.
Boy Brow
$16
While Boy Brow's tiny packaging may raise some concerns, with one swipe it could have your brows transformed. This minimalist approach to brows is an acquired taste, considering that Boy Brow does not give you anything that you don't already have. Unlike pigmented brow pencils and gels, Boy Brow is not meant to create a dramatic look. With a shade range of clear, brown, blond, and black, Glossier's got you covered. The creamy, wax formula evenly coats your eyebrows with just a few swipes, making them appear more distinctive and allowing you to shape them to your liking. While Boy Brow may not be for some, I would say that it successfully executes its purpose of shaping a naturally groomed brow.
Cloud Paint
Single: $18
Duo: $30
Picture a pretty sunset, a scene of pinks, reds, and orangey-browns. Glossier Cloud Paint is a gel-cream blush that you can paint onto your cheeks like a landscape painting on canvas. The packaging resembles that of acrylic paints: ready to bring color to any surface. While it is understandable to be hesitant around liquid blushes, Cloud Paint easily sheers out if applied too heavily and is efficiently buildable for a more dramatic look. The newest additions to the Cloud Paint family include Storm, a warm rose color, and Dawn, a sunny coral shade, in supplement to their newest shades. The dreamy blush is also available in Puff, a soft pink; Dusk, a brownish nude; Haze, a deep berry; and Beam, a pretty peach color. When I initially entered the makeup realm, blush was one of my biggest enemies as it made me feel either too old or too young.  Eventually I found that Cloud Paint's soft formula appealed to me for the way that it remained subtle and airy while beaming in the sunlight. For anyone who is hoping to become a blush-lover like me, I highly suggest investing in a tube of Cloud Paint. The shade Dusk makes for a good transition to blush as it can be used for contouring or as a subtle splash of color to your cheeks.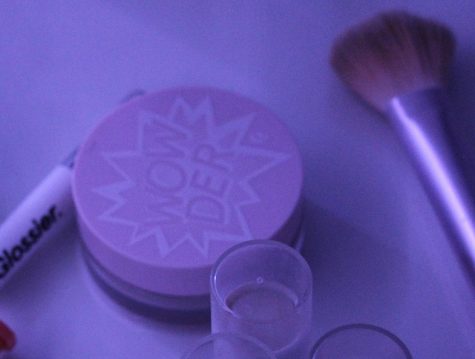 Wowder
$22
Before I get into the logistics of Wowder, let's get one thing straight; I am not one for finishing powders. While some people prefer the matte finish provided by a translucent or finishing powder, I find the feeling of powder unbearable, almost as if it is suffocating my pores; making my skin appear cakey on the surface. I purchased Wowder expecting to dislike it, but much to my contentment, Wowder managed to relieve the oily patches on my skin while barely being noticeable from up close or in photos with it's light formula. Despite my liking the product, there stands one major flaw in its marketing. Selling only three shades of the product just isn't sustainable for the wide range of people who use it. While Wowder brands itself as having the ability to match every skin it comes into contact with, I think that the brand would benefit from offering a wider selection of shades that are ensured to appeal to everyone.
Haloscope
$22
Some days just don't call for a blinding, dramatic highlight, and thanks to Glossier, you have Haloscope to fall back on. Haloscope is a dew effect highlighter that gives off that post-workout glow that everyone dreams of. Coming in three shades-Quartz, a rose-gold shine; Topaz, a golden sun-kissed glow; and Moonstone, an iridescent glint, Haloscope is here to add a bit of sparkle to your life. The dewy glazed highlighter is constructed with a vitamin-rich core and an outer halo infused with real crystal extracts. I think that Glossier's design is what brought such great success with Haloscope, despite its differences to powder highlighters. While highlighter preferences are subjective, I think it's safe to say that Haloscope stands as an option for everyday wear or can be worn to spice up a look for a special occasion.