Dougherty Valley Men's Water Polo dominates Moreau Catholic and Kimball
The Dougherty Valley men's water polo team brought their overall season record to 6-6 after winning two consecutive non-conference home games against Moreau Catholic and Kimball on Sept. 25 and Sept. 26, respectively. The Wildcats were comfortably ahead during both games, ending 16-6 and 16-7, respectively.
On Sept. 25 against Moreau Catholic, the Wildcats started off strong, securing a dominating lead of 9-2 within the first half of the game. Although they suffered several kick-outs, the Wildcats maintained consistent aggression, intercepting opposing passes and plowing into the 5 meter line to score.
The team worked together to open opportunities to score, even if it meant prioritizing the team over individual goals.
"Water polo is a team sport for a reason; you're always looking for the benefit of the team, and sometimes, you get the direct benefits as well," sophomore Aniketh Iyengar said.
However, Moreau Catholic became significantly more active on both offense and defense in the second half. Although they earned another four points, their aggression resulted in many kick-outs, allowing Dougherty to score an additional seven points.
"We moved the ball really well on offense," senior Sharwin Patil said. "We had good ball handling; our passes moved their defense around and opened up shots."
On Sept. 26, the Wildcats dove directly into their next game against Kimball. Like the day before, the team surged ahead 13-2 in the first half. The Wildcats forged a formidable offensive front while thwarting Kimball's attempts to score, particularly in the second quarter when Dougherty outscored Kimball 6-0.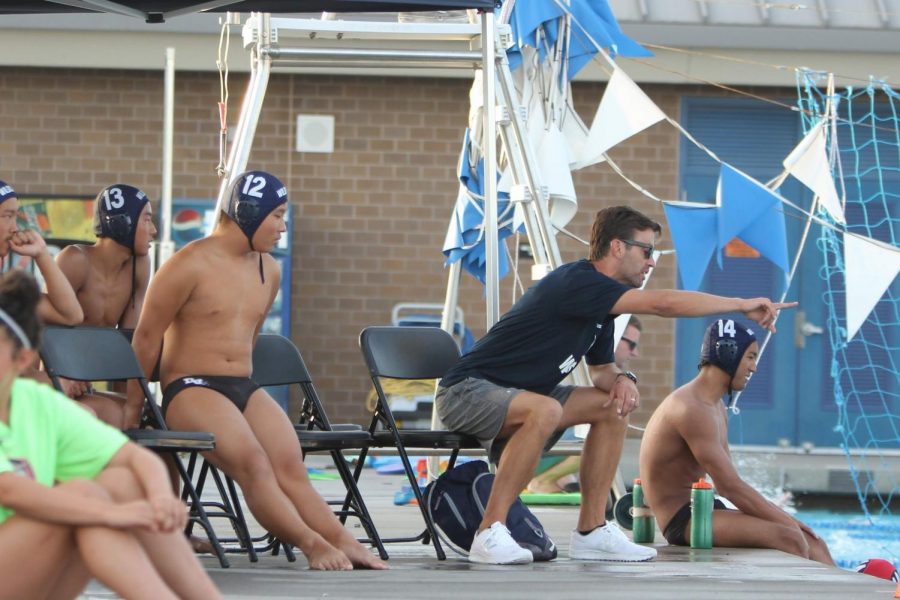 "They played a great match, stuck to the game plan," Coach Matt Denham said. "[They were] using the majority of the shot clock, not rushing passes, creating quality shots, hustling back on defense and playing smart."
Unfortunately, the team slowed down in the second half, scoring only three more goals.
"Our starters get tired," freshman Kyle Ng explained. "They played a whole game the day before."
However, the Wildcats' initial lead was too much for Kimball to surmount, and the team claimed its sixth win for the season.
The Wildcats will have their last two games away from home on Oct. 18 against California High School and Oct. 24 against Freedom High School.