Student-led organizations continue to fight for change
The fight for gun control grows ever stronger, with more students demonstrating their leadership abilities by forming clubs and organizations to advocate for reform. Students for Social Change, based in Pleasanton, is one of these groups.
SSC aims to encourage students who feel as though they don't have a voice in society to speak up and talk about their opinions. Their goal is to enable positive change in society and change the world for the better by educating people on different topics and bringing light to new things every month.
Following the series of walkouts that occurred nationwide, the support that Amador Valley High School received from administration allowed a group of students to connect with people from other schools and form SSC. They plan to have chapter programs at Pleasanton Middle School, Amador Valley High School and Foothill High School. Additionally, they are working with representatives in Idaho, Kentucky and Nevada.
Maodan Tohouri, a freshman at Amador Valley High School and the Co-Director of outreach at SSC, explains how the organization began:
"Initially what we were trying to do was to plan our school walkouts … each of the schools had their walkouts and the Foothill kids had also put together an event before the walkouts happened to raise some money for Parkland and to make some T-shirts. That event ended up being really successful and after that…we really wanted to continue because we really liked the momentum we had gotten, and we had been able to work with people in the community…"
Tohouri and the rest of the board members at SSC then released a newsletter during the month of April, outlining the SSC team's general stances on gun control. The team wanted to condense everything that they were fighting for into a newsletter, and they sent it out to all of the organizations and students that they had done outreach with.
One of the founders of SSC, Arushi Avachat, a sophomore at Foothill High School, signed up to be the editor for the newsletter. Using her background as a YoungArts and Scholastic alumnus, she wrote the introduction letter and an article regarding the current state of gun violence in America.
"We want this [newsletter] to be something we continue to do every month for every new topic. This is our main way of communicating our beliefs to all the chapters of SSC and we always plan to both educate and help student leaders with the newsletter" said Avachat.
SSC now focuses on different nationwide issues each month, directing their time toward topics that require much attention. For the month of May, the team plans to focus on voter registration, a subject that directly plays into gun control.
Darina Wolfe, one of the heads of events and a sophomore at Foothill High School, is planning a voter registration event on Sunday, May 20 at the Pleasanton Public Library.
Wolfe explains, "We really want to reach out to people that either can register or can vote and encourage them to put their voice out there. What I want people to know about our organization is that we, as students, want our voices to be heard and if leaders or adults can't or won't do anything, we will."
The students at SSC also held a panel with Assemblywoman Catharine Baker, where Baker discussed why gun control legislation is difficult to pass.
"She said in our divided state legislature people don't work together. I was surprised to hear that she introduced some legislation that could get Democrat support. Overall, having her in the panel was an informative experience that helped me understand the reason why gun control legislation [is] so hard to pass."
About the Writer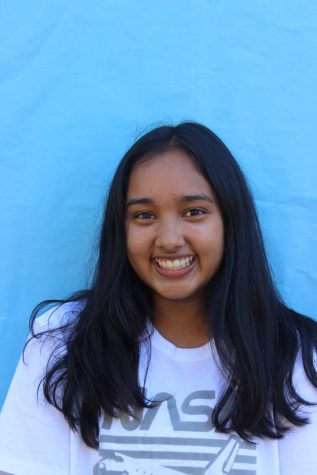 Amruta Baradwaj, News Editor
Amruta joined the Tribune her freshmen year to get involved with something productive on campus! She is in her fourth and final year of Journalism, excited to end her senior year with her best friends :) Amruta...