Timberlake kindles a new spirit in album "Man of the Woods"
With the release of "Man of the Woods" on Feb. 2, Justin Timberlake brings his music back to his origins, surprising his fans and critics with an unfamiliar combination of country and pop and moving away from his usual style. While feelings about the album have been mixed, Timberlake successfully blends genres with nostalgia and love, creating a familial atmosphere that will make you want to dance.
Right off the bat, the album cover is unlike any of the artist's past covers. It features Timberlake standing in a forest wearing a suit. However, underneath he is wearing a red and white flannel and jeans, hinting at the effect of southern culture, not only on the specific album, but also on his music and style as a whole. The album is named after his son Silas, whose "name means 'of the woods,'" as Timberlake announced in an Instagram video.
Starting off the album with a blast from the past, Timberlake brings "SexyBack" with the song "Filthy." Although the song strays from the main purpose of the album, it successfully captivates the listener with its declaratory guitar chords mingled with funk. Timberlake repeats, "I guess I got my swagger back," hinting at a newer version of the established pop star's image.
Tom Poleman, the chief programming officer at iHeartRadio, stated that "I would be disappointed if the ['Filthy'] reviews weren't mixed because that would mean he came out with something predictable."
The album's main song is "Man of the Woods." The piece is devoted to his wife, Jessica Biel. He constantly repeats, "I brag about you to anyone outside / But I'm a man of the woods, it's my pride," highlighting his affection for his wife. Although the work may seem as if it focuses on the platform from which he developed his career around, due to the country style guitar riff in the background, by delving deeper into the lyrics, the piece is truly written for his wife. "There's only one me and you," Timberlake sings as he rejoices at the memories he shares with the love of his life. By devoting this song to his wife, Timberlake emphasizes the positive effect that Jessica has had on his life as well as his music.
A shift to a more popular style in the album, "Say Something" reveals the impact outside opinions have had on his album development. In this song, Timberlake acknowledges that his new album is moving away from his normal style, writing "everyone knows all about my direction." He writes that his critics push him to "say something that says something," leading to the release of an album that "says something" about his music and style origins.
The final song of the album, "Young Man," is dedicated to his son Silas.
"When this song plays, I have to leave the room because it makes me so emotional," Timberlake explained during a preview of the album with Poleman.
Throughout this piece, Timberlake teaches his son how to face the demanding world and be a man and tells him that "you can do anything in the world if you listen." The proud father advises his child to never "back down," never "act out," and never "stay down." One can hear the thought and emotion that went into this track for his child. In an age where hyper-masculinity is becoming an issue for men, Timberlake sensibly informs his son that "if you need to cry, you've got my permission."
About the Writer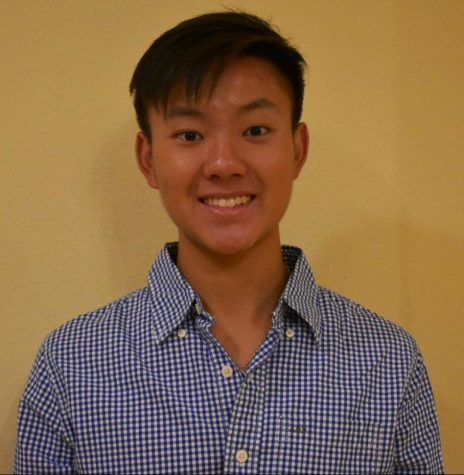 Eric Chang, Staff Writer
Eric joined the Tribune to learn more about how a newspaper staff runs and try to improve his writing skills. He has little experience with journalism but hopes to find out how to conduct an interview and...