Softball updates: college and injuries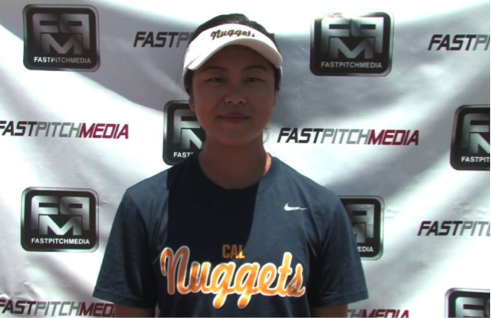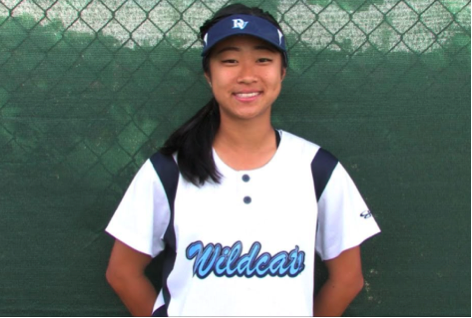 Two Dougherty Valley's softball players, Madison Suko and Jessica Kim, signed their letter of intent on Feb. 7, to play softball in University of Hawaii-Hilo and Chapman University respectively, while another player, Keiana Sieu, outlines her recovery from a knee injury.
Suko, the captain of the team this year, will be attending the University of Hawaii-Hilo to play softball, a sport that she has a dear connection to. Suko explains how she was around six when she first started playing the sport, and how softball was the first sport that her mom wanted her to go into. The right fielder 
for the team also talks of improving her leadership skills so that she can work with her team more.
Suko says, "I feel close to my team. I feel like you kind of have to because you have to trust them."
Kim, the pitcher for the team last year, will be attending Chapman University to major in communications, in order to attend law school afterwards. At the age of ten, Kim spontaneously decided to try baseball, just as her brother was signing up to play and has been playing for the eight years since. Her commitment to the sport is seen in her aspirations for the team this year, and in her time spent playing travel ball. The senior hopes that the softball team makes the first round of NCS this year, and that she tries her best with the latter.
While she continues to make her mark in the realm of softball, triumphs weren't always that easy for Kim.
As she explains, "Being not on the taller side, I was always at a disadvantage, because you have to be big to play a sport, so I just had to try ten times harder than the other kids, which really helped in the end."
Meanwhile, Keiana Sieu, softball veteran who played on the varsity team as a freshman, is currently sidelined while she recovers from her leg injury. The junior initially got injured in May 2017, when a player from the Livermore Cowboys, barged into her knee. Calling it a common sprain, the doctor advised Sieu to take two weeks of rest. After the short break, Sieu went back to playing, but in September, her leg relapsed and gave out. After four weeks of rest and another visit to the doctor, an MRI scan showed that not only was there a meniscus tear, but some cartilage and scar tissue had also been damaged. Ever since surgery in late November, Sieu is on her way to recovery, as she gears up for the upcoming softball season.
When asked about the process of recovery, Sieu said, "Coming back into this, I know it's going to be tough. Right now I'm doing physical therapy two times a week to basically strengthen my knee and get it back to the way it was. So it's a process for me to get back right now, and at first it kind of defeated me, because coming up this month I'm going to be out for four months."
While she won't be able to play for four months, Sieu is ecstatic to be on the field again, after being recently cleared to pitch.
Reflecting on the goals of the upcoming season, Assistant Coach Julie Lazar mentioned about qualifying for NCS and looking forward to good competition.