Wildcats lose "Don-minance" against Amador Valley Dons
Hang on for a minute...we're trying to find some more stories you might like.
On Jan. 25, 2018 at 7 p.m., Dougherty's women's basketball team lost a close home conference game 52-65 against the Amador Dons.
The Wildcats were coming off of a significant win, 75-45, on Jan. 23, 2018 against Foothill. Head Coach Doug Vanderhorst called it "a great win ― one of our most solid games this season."
But the Wildcats took some time to find their stride as they faced off against the Dons. In the first two minutes, Amador made two layups while the Wildcats struggled to score. Then, Senior Kassandra Morando made a 3-pointer, kicking off an offensive streak for the Wildcats. Assisted by Junior Megan Zink, Senior Amisha Kambath made a layup, which gave the Wildcats the lead: 5-4. A minute later, Kambath made another. The Dons then made a free throw, but the Wildcats were unhindered: Kambath immediately followed by making another layup, then converting a free throw for the Wildcats. After an intense fight for the Dons' rebound — a promising show of Dougherty's defense — Amador made a layup of their own. Kambath countered again with a 3-pointer. Amador continued to charge back — scoring a 3-pointer and a layup — and chip away at the Wildcats' lead. With just second left on the clock, Senior Maddie Taylor converted two free throws, ending the quarter with a score of 15-12.
As the second quarter began, the Wildcats bolstered their three-point lead just seconds in with a layup from Kambath. Seconds later, Morando made a 3-pointer, and Zink followed with a two-pointer. The score was 22-12. Amador then began making their comeback, starting with a layup. Kambath followed it with her own. The Dons momentum continued to increase as they made a 3-pointer, which Junior Sahana Samra also matched with her own. Amador then received two free throws, converting both. Morando also received free throws — three of them — and converted two. The Dons managed a 3-pointer and layup before Kambath — with a layup — put two points on the board for the Wildcats. At the last second, Amador squeezed in a two-pointer, closing in on the Wildcats' lead and ending the first half with a score of 31-26.
A minute into the second half, Amador scored a 3-pointer then a 2-pointer. The score became even: 31-31. The Wildcats called time out. Once the game resumed, it was a thrilling back-and-forth. Taylor scored a 2-pointer; then, Amador did. Senior Caty Neubrand made a 2-pointer; then, Amador did. Samra made a 2-pointer. Then, Amador scored 3 points, taking the lead with a score of 37-38. The next basket was also Amador's: a layup. But the Wildcats retaliated, as Taylor made a 3-pointer, evening the score once again: 42-42. The Dons made a layup, and the Wildcats followed with a layup. Time out was called again, this time by the Dons. With just a second left on the clock, Amador managed the last points of the quarter ― a layup ― narrowly ending the quarter in their favor with a score of 42-44.
Eager to bridge that two-point gap, the Wildcats started their final quarter strong. Kambath made a layup just under a minute into the quarter, tying the score at 44-44. The tie didn't last: seconds later, the Dons made a 3-pointer, regaining the lead. Zink responded with a layup, right before Amador Valley called a time out. As the game resumed, the Dons made two consecutive two-pointers before calling yet another time out. The Dons continued to control the court as they made another layup, bring the score to 46-53. The Wildcats, meanwhile, struggled to score until Kambath converted two free throws. From there, the game devolved into a matter of free throws. Following Kambath, Taylor also earned a point from free throws. The Dons then received a series of free throws, making three out of four. Kambath briefly interrupted this streak as she converted two, but Amador immediately received another pair — successfully converting one. Taylor, once again, made one of two free throws. With a close score of 49-53 and under a minute left on the clock, Vanderhorst called another time out. But four more consecutive pairs of free throws gave Amador an additional edge as they successfully converted six. The game ended with a score of 52-65.
On the Wildcats' disappointing final quarter, Head Coach Doug Vanderhorst noted, "We got a little frustrated — offensively and defensively. And our energy was lower than it was in the first half."
The Wildcats' next game is on Saturday Jan. 27 against the Granada Matadors.

About the Writers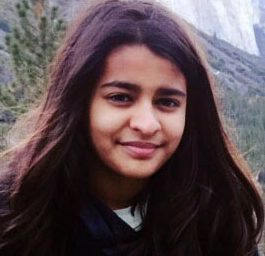 Anumita Jain, Managing Web Editor
Anumita is currently in her third year in Journalism, and her second as Managing Web Editor. She joined Journalism because the name of the class sounded cool. Anumita urges readers of this staff bio to join...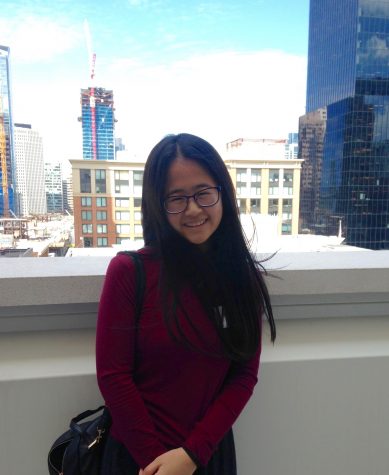 Karen Wang, Opinions Editor
Karen Wang joined Journalism.