"HEAR OUR VOICE:" Women's March Contra Costa Anniversary March
On Saturday, Jan. 20, 2018 at 10:02 a.m., several hundred marchers were already present at Civic Park in Walnut Creek, eagerly anticipating the start of the Women's March Contra Costa Anniversary March, just under an hour away. The song "Waiting on the World to Change" by John Mayer played in the background.
The Women's March on Washington, a march against the policies of just-inaugurated president Donald J. Trump, took place on Jan. 21, 2017 and was the largest single-day protest in U.S. history. On Jan. 20, 2018, marchers across the country marched again, updating their protest based on what has happened in Trump's first year as president.
Amanda Su
As activists of all ages slowly trickled into Civic Park, groups congregated around tables to paint signs. Near the poster-making tables, a group of children aged under five, all former strangers, played with bubbles under the shade of a tree. Those who were not making posters were sharing what inspired them to roll out of bed early on a Saturday morning and march.
"We want women to have equal rights, equal pay, equal representation," said husband and wife Clint and Deena, a woodworker and a real-estate appraiser.
Stay-at-home mom Kelly, whose daughter was among those playing with bubbles, shared, "I have a little girl named Violet, and I want her to grow up in a place where women are valued."
A few minutes later, singers from the Peter Pan foundation began to sing the first few notes of "Rise Up" by Andra Day, ending their set with a spirited rendition of "Seasons of Love" from "Rent" right before the rally preceding the march began.
The Pledge of Allegiance kicked off the rally and was followed by cheers and the national anthem.
One of the first speeches of the rally came from Women's March Contra Costa representatives Carine Mink and Adina Zinn, who led the crowd in a call-and-response. As they yelled out the various causes that people were marching for that day, marchers yelled back, "Hear our voice," the theme of the event.
The next few speakers provided personal insight into these causes, among which were the importance of voting in the 2018 midterm elections, transgender issues, electing women to office, immigration, as well as combating islamophobia and sexual harassment.
At around 11:15 a.m., whistles went off, signaling a local Girl Scouts troop to start leading the march.
The crowd, centered around the gazebo where the speeches for the rally took place, slowly moved towards the edge of Civic Park, where the march began. The first sight seen as people exited the park was a six-person band of high school boys standing on the side of the road, energetically playing music for marchers as they prepared to embark on their route.
Throughout the march, marchers cheered as cars passing by honked at them in solidarity. A few minutes after passing the band, marchers approached a street corner where some stopped for a quick moment to dance to the beat of four musicians' drums, before recommencing their protest.
Several blocks later, a group of young girls, no older than eight or nine, started chanting "Stand up, fight back" with the encouragement of a Women's March Contra Costa volunteer who, while helping guide both foot and vehicle traffic, yelled, "Good job girls!"
Towards the end of the march at 12:51 p.m., marchers returned to Civic Park, exchanged hugs and contact information and slowly dispersed. A line of children sat on the curb in front of the park, sharing snacks, their signs — covered in unicorn stickers and the words "We Will Rise" — laying on the ground in front of them.
State Senator Nancy Skinner reflected the never-say-die spirit of Women's March Contra Costa and the marchers in her speech when she said, "Don't let the backlash that we're going to experience distract you — its purpose is to shut us up. And we're not going to shut up."
About the Contributors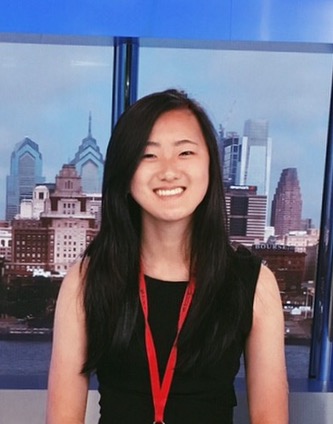 Amanda Su, Editor-in-Chief
Amanda joined the Tribune in her sophomore year as an aspiring journalist and avid storyteller. In her sophomore year, Amanda was a Student Life Editor and was promoted to Managing Editor with Armaan Rashid...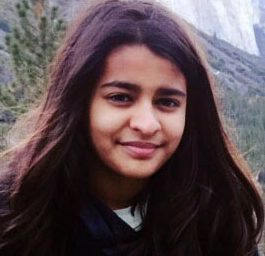 Anumita Jain, Managing Web Editor
Anumita is currently in her third year in Journalism, and her second as Managing Web Editor. She joined Journalism because the name of the class sounded cool. Anumita urges readers of this staff bio to join...