Football fumbles last four games against EBAL powerhouse teams
DV Football endured a tough losing streak across their past four games, including losses to powerhouse EBAL teams Livermore High School on Sept. 29, Monte Vista High School on Oct. 6, California High School on Oct. 13 and Foothill High School on Oct. 20.
During DV's Homecoming game on Sept. 29, Dougherty Valley lost 24-7 against Livermore High.
Dougherty's play started off only to be met with tremendous defense from Livermore, coupled with an offensive power that perpetuated their downs until Dougherty was left at 14-0 by the start of the second quarter.
In the span of the second quarter, however, DV's Chris Thompson was able to make a touchdown, raising the score to 14-7.
During the third quarter, despite DV's wide receiver Jesse Barron gaining 30 yards in a down, Livermore was able to push back DV, marking the end of the Wildcats' brief offensive resurgence. Following those events, DV's defense worked to keep Livermore restricted to a field goal and one final TD in the third quarter, changing the score at the end of the third quarter, and the game, to 24-7.
Coach Drew Kravitz reflected that there were many mental mistakes that occurred in the game, requiring them to compete hard throughout the game, mentioning strategies to do so.
"[We will keep working on] trying to stimulate a stressful atmosphere when practicing for the game such as playing loud music; we try to see what may cause the mental mistakes that our kids may have in the actual play," he said.
Next up for the Wildcats was Monte Vista High School at Monte Vista, where the Wildcats unfortunately fell to the Mustangs 46-7. This was followed by another loss to the California High School Grizzlies, at Cal High, 49-7.
The Wildcat's final face off was against the Foothill Falcons' on Oct. 20, beginning with Dougherty situated at a disadvantageous yardline of 26 yards within their half of the field. The Falcons took advantage of this and stole the offensive in an unfortunate fumble by the Wildcats, immediately scoring a TD not even five minutes into the game. This kind of play comprised the rest of the first quarter, as Dougherty's passes failed to connect and Foothill snatched away their ball, making a TD successfully by the end of every attempt. By the end of the first quarter. the score was 35-0 Falcons.
By the second quarter, Foothill began to make a few mistakes, one of which cost them a TD because of a personal foul between players. Foothill swiftly retook that TD anyway, scoring again thanks to wide receiver Jake Jackson and runningback AJ Schabbing, ending the half 48-0.
After halftime, Foothill began to make several errors that allowed Dougherty a significant number of yards. Just as the game resumed, Foothill faced a major penalty that cost them over five yards, and continued to earn themselves numerous penalties over the course of the quarter. Dougherty, too, despite the yards the Falcons lost, remained unable to score a TD. Eventually, Foothill was able to move further up, but were pinned yet again, with a five yard penalty for a false start, they ended their offensive side with no touchdowns. The quarter ended with no change in the score, 48-0.
At the start of the final quarter, Foothill took back yardage until DV was able to push back, leaving Foothill unable to score. Wildcats wide receiver Joshua Sahgal caught a pass, gaining several yards. But the Wildcats were unable to execute a TD. Again, Foothill faced two penalties for unnecessary roughness and contact, and were ultimately unable to score another TD. Despite continuous penalties for the Falcons throughout the game, their strong offense in the first half of the game won them the game with a score of 48-0.  
Now standing at a four-game losing streak since the San Lorenzo game on Sept. 22, the Wildcats have two more chances to wrap up their season with a victory. DV will face off against Granada High School on Oct. 27 and play their final game against rival Dublin High School, on Nov. 3.
About the Contributors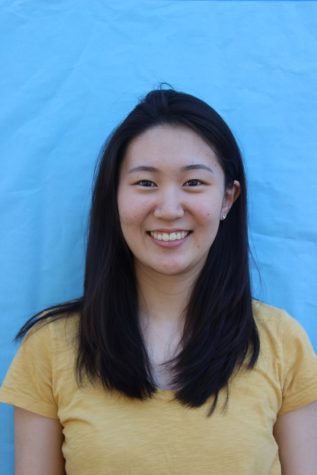 Sarah Kim, Features Editor
Sarah joined because she wanted to involve herself in her community and learn about journalism! She thinks journalism is a great way to step out of her comfort zone while also joining one of the tightest communities...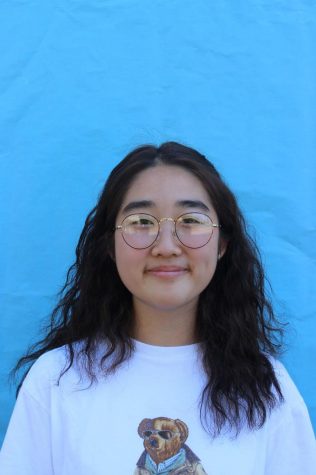 Elaine Park, Arts and Graphics Editor
Elaine joined the Tribune to learn more communication and creative skills. She has been in Journalism for two years as an arts and graphics editor. Most of all, Elaine hates bugs.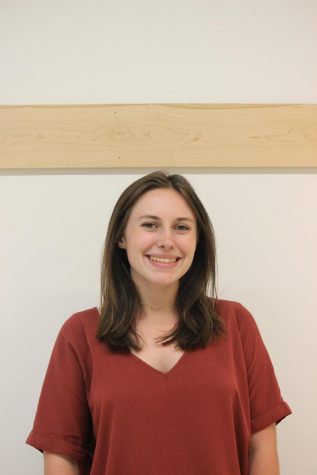 Skyler Spears, Photography Editor & Multimedia Editor
Skyler joined the Wildcat Tribune for the opportunity to voice her opinion on issues and topics important to her. Journalism provides the chance to learn new things about the world and the community around...