From Cairo to California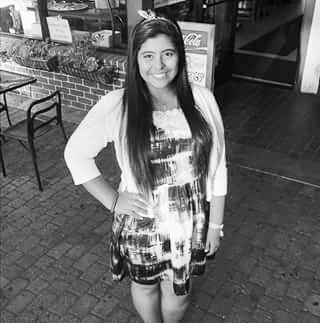 "Whatever I'm going to do is not going to be one percent of what they did for me," says sophomore Rana Razkalla, her eyes shining with quiet appreciation for her parents' sacrifices to give her the chance at a better future.
Last year, Razkalla moved halfway around the world from Cairo, Egypt to the U.S.
When asked why her family made such a big move, she explained that because the educational system in the U.S. is much better, her parents agreed to move at the chance of a brighter future.
"The chance of getting into college in Egypt is … hard. I want to go to medical college, but if you don't get above a 98 percent in your senior year, you can't go to any medical school," she said.
In fact, coming to Dougherty has been stress relieving for Razkalla, a comment almost unheard of  on this campus. She finds the classes much easier, and the material more about understanding than memorizing.
"'In Egypt, school is so hard. The geometry I'm taking right now, I already did in middle school, and my Honors French class is what I did in sixth grade. The tests and quizzes are so hard there. It's less stressful here; I can enjoy life."
However, after traveling halfway around the world to an entirely different society, Razkalla had no idea what to expect. To say it was a culture shock is a colossal understatement.
"The customs and traditions here were very hard for me," she said, explaining the anxieties she had about fitting in. "[I thought] 'oh my God, if I do this, what are they going to think?' I don't know what people usually do over here."
On top of adjusting to an entirely new culture, Razkalla also struggled with the language barrier, as English is not her native language. During the first two weeks of school, Razkalla had a difficult time in class, as it was hard for her to answer in English. What was most frustrating was that she knew the answers, but couldn't find the words in English to say them. Sometimes, Razkalla would answer in Arabic, not even noticing until she saw her classmates' puzzled stares. Since arriving, her English has improved dramatically and she is very proud of her progress.
But none of Razkalla's internal struggles compare to what she faced from her peers. When Razkalla studied at Granada for a short time, she faced a racist tirade from a classmate.
Among other hurtful things said, he told her, "Don't talk: you're black." Razkalla kept calm, but it opened her eyes to people's misconceptions about her.
But, at the end of the day, Razkalla doesn't let anything, internal or external, stand in the way of her education. She is taking as many honors courses as she can, and works tirelessly to perfect every assignment she does.
When asked about her aspirations, Razkalla smiled and said, "I want to go to Stanford Medical School."
Ambitious and dedicated, Razkalla has a bright future in front of her.