Women's Volleyball trounces Livermore but falls to Monte Vista
Hang on for a minute...we're trying to find some more stories you might like.
DVHS Women's Varsity Volleyball secured a strong victory (3-0) against Livermore High School on Oct. 5, but then closed the quarter with a 3-1 loss against Monte Vista on Oct. 12.

Wildcats led with a strong start in the match against Livermore, getting up to 15-5 in the first set. The Wildcats made several key plays and showed excellent teamwork, with notable spikes from both Taylor Knight and Ofure Islen, and a timely side set by Captain Shruti Magnipudi, winning them the first set, 25-8. The Wildcats went on to lose the first point in the second set, but quickly recovered, tying the game. Communication seemed to be a major strength in this game, helping them get three consecutive spikes from Grace Duffy, Jessie Tsang, and Abby Longson, extending the lead to 13-10. The momentum continued, bringing the score to 17-12, and

although Livermore spiked, making the game 17-13, the Wildcats continued to execute their plays well. They ended the set, 25-16, with a spike from Ofure Islen! However, Livermore upped their game in the third set, never letting Dougherty surpass them by more than five points for most of the set. The Wildcats' early lead, small as it was, however, made all of the difference in deciding who would win the set. With notable spikes from Duffy and sets from Magnipudi, they extended their lead to 14-7, breaking the 5-point curse. Longson went on to block Livermore's shot after a suspenseful few minutes of rallying, causing the crowd to erupt in a chorus of "Abby, Abby, Abbyyyy." With the audience on their feet, The Wildcats surged with confidence, with everyone pitching in. and In a notable play, Longson passed to Magnipudi who set, giving Aria York an opportunity to spike, bringing them to 18-9. But, Livermore fought back, getting a couple of spikes and side sets. However, Dougherty's early lead prevented Livermore from gaining momentum, and they continued to dominate the game. Livermore's only points after this came from offensive mistakes from the Wildcats, but the Wildcats defense shut out Livermore's offense. The Wildcats won the set with a pass from Longson followed by a brilliant fake spike,  giving Shruti the opportunity to do a clean and quick side set to win the game, 25-15.

The match against Monte Vista on Oct. 12, however, wasn't as successful for the team. Monte Vista scored the initial points, but several displays of excellent teamwork and a double block by York and Longson allowed DV to catch up. In a close play, Monte Vista almost hit the ball out, but made a close save, until Magnipudi took advantage of their mistake and made a quick set to win the point. At the end of the first set, Wildcats were neck-in-neck with Amador at 24-23, but ultimately lost the match. In the second set, several miscommunications between DV players in the middle lost them a few points, but tension built up when the score reached 13-13. They broke out of this with an excellent save by Tsang, followed up by a strong spike from Duffy. Toward the end, with several more strong rallies and clever plays, DV won the set 25-20. In the final two sets, however, the Wildcats were unable to consistently keep their momentum. While their teamwork and and morale resurged, they lost both 25-17 and 25-19, respectively, ultimately losing the entire game.

Varsity volleyball Coach Jennifer Cincotta explains that as the season comes to a close, the team is not changing strategy, but needs to focus on executing better. "I'm a firm believer in what my team needs to do and improve, I don't worry as much about the other team. If we pass well and serve tough those are our primary focuses," she said.

As the season is almost finished, players are preparing for the upcoming varsity tournament on Oct. 21 at Dougherty Valley.

About the Writers
Anika Garg, Arts and Entertainment Editor
Anika joined the Tribune to share her opinions and love of writing with her peers. This is Anika's third year at the Tribune, where she has served as a copy editor and staff writer. She is a donut.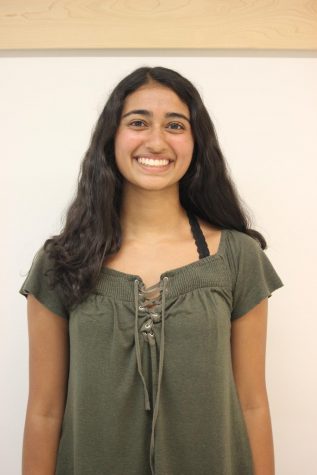 Riya Bindlish, Opinions Editor
Riya joined the Tribune to express her perspectives on issues important to her to instigate awareness, and to share people's stories and passion! This will be her second year on the Tribune. She served as...