Men's Water Polo earns second place at De Anza Invitational
On Sept. 15-16, Dougherty Valley's men's varsity water polo team won three out of four games at the De Anza Invitational at Contra Costa College to completely turn around a 0-3 start to the season.
Over the course of the tournament, the team only lost to Clayton Valley, defeating Pinole Valley, Capuchino and Novato to return to the regular season with an overall record of 3-4.
In the first game on Sept. 15, a forceful Dougherty used superior fast breaks and quick passes to crush Pinole Valley 23-8, with the first quarter score alone 10-1. Captain Jacob Laubach scored five goals and assisted three, Jaxon Stemmons added another five and David Wong tallied a brace and four assists.
Despite winning the third and fourth quarters by a total of 3-2, Dougherty's second game against Clayton Valley was decided by the Eagles' eight-point lead from the first half. Ultimately, the team lost 10-3 against the Division 1 team, with Captain Rishi Mistry scoring two goals for the Wildcats.
An hour later, the inspired Dougherty Valley team returned to the pool to face Capuchino. Mistry scored once in the first quarter, and 30 seconds before halftime, Stemmons assisted Wong to tie the score at two apiece. Despite the Mustangs scoring in the third quarter, Stemmons stepped up once more to even the playing field with 15 seconds left.
Entering the fourth quarter, it was difficult to discern which team would emerge victorious from the neck-and-neck race. Capuchino took advantage of an ejection to pick up the lead at 4-3 with 3:44 left in regulation. Only 20 seconds later, however, Wong ricocheted a exquisite skip shot off the crossbar from near half court to restore the deadlock.
From there, the teams continued to grow increasingly aggressive on both ends of the pool. As time was running out, a defensive closeout in the hole by Captain Junaid Atieque and goalie Sharwin Patil earned possession for the Wildcats. John Remmers, Stemmons and Wong streamed upfield, outnumbering the Mustangs' two defenders. Patil hauled the ball to Wong on the left wing, who crossed to Remmers in the right side of the two meter zone.
With 0:50 left in the game and what was likely the Wildcats' last opportunity, Remmers brilliantly chipped the ball over the goalie, thus establishing the team's first lead since the first quarter. Coach Jeff Eiorio quickly rotated into a defensive lineup, and the Wildcats firmly held their positions to secure the last-minute victory, 5-4.
Wong later relived the winning moment, saying, "There were two people on me, and there was splashing everywhere—I saw John, and I just tossed it over to him. And I had my faith that John would score that goal."
On Sept. 16, the varsity team returned to Contra Costa College for their final game against Novato. Though the match was contested throughout, Dougherty managed to keep the upper hand and win 13-8. In the spotlight was Alex Burr, who had just returned from a two-week concussion and had not been cleared for Friday, scoring a stunning five goals and assisting four more.
When asked about the tournament's impact on the rest of the season, Edwin Mui, who scored a hat-trick against Novato, reflected: "Overall, what this means for the rest of the season is we just got to get out there. We've had a rough start in our league games and our non-league games, so this tournament was really a morale booster for us."
Head Coach Brad Lehto paralleled, this idea, saying, "They're leaving here with their heads held high, and they deserve it — because it's not ego, it's confidence and it comes from hours of work and hard talks and humbling situations. It's just paying off for them and I couldn't be happier."
After a rough start to the season, the De Anza Invitational indicated that the team was and is improving. With more players recovering from injuries, they will only continue to develop.
Dougherty Valley will face off at home against Piedmont on Oct. 2, followed by an Oct. 5 away game against Monte Vista.
About the Writers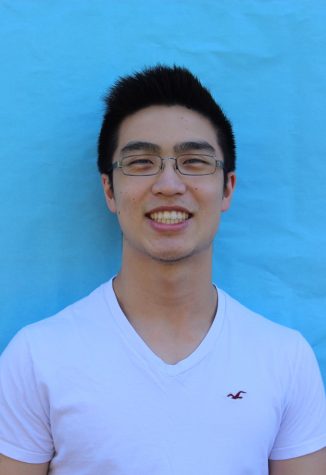 Daniel Shen, Editor-in-Chief
Daniel joined the Tribune in his sophomore year upon the recommendation of former editor-in-chief Amanda Su. In his two years, he's written about school events, music and immigration, and deeply enjoyed building...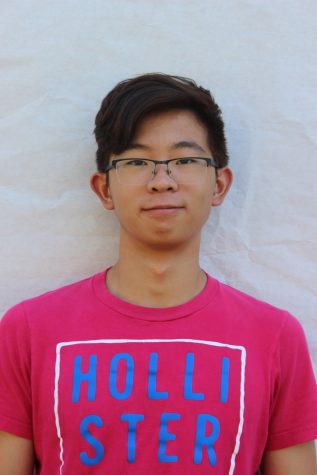 Michael Han, News Editor
Michael joined the Tribune in sophomore year to work on his writing skills. He has been a staff writer for two years and worked as a copy editor and assistant news editor. Outside of journalism, Michael runs...