Future's new album "HNDRXX" is as incoherent as its name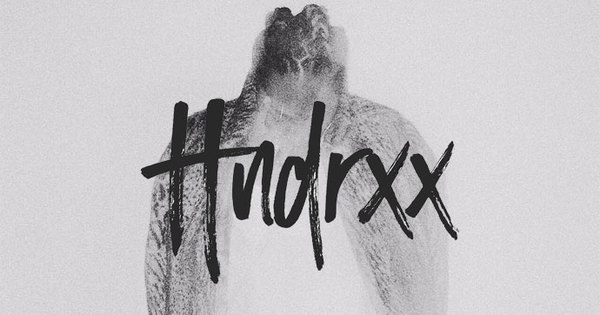 With a rapid follow-up to his disgustingly lukewarm self-titled album, the Atlanta trap-lord drifts even deeper into the abyss of cough syrup and depression, opening the year of mumble rap albums.With drowsy vocals from Rihanna, and deep, slow numbers on the track, HNDRXX proves itself to be Future's more soulful and introspective work to date. While not a good album, it probably is the best album that Future has produced, what can be considered his Sgt. Peppers Lonely Hearts Club Band. The album proves itself to satisfy the basic mindless autotuned pop-rap cravings of most lisrevers
In what may be the best track from the album, Future follows up to what may be considered a successor to Low Life on EVOL. In "Selfish," Future mimics and improves on what he did with the Weeknd, by giving the song wholly to Rihanna, and melting it with autotune to the point where it blends in with the instrumentals into a serrated electronic slur backing Rihanna's pure and spartan vocals. However his old companion from EVIL returns.
The Weeknd returns with the fine chemistry that listeners experienced two albums ago. On "Coming Out Strong," Tesfaye croons the intro and chorus to this track, with his wry, disparaging, cold disregard for other and bravado, style that stands in contrast to his voice. However when later in the song when Future raps the chorus, the words sound incredibly odd when uttered by his hoarse voice.
This erratic, abrasive number showcases what exactly makes "HNDRXX" distinctively Future's album.
In "Fresh Air," Future wants to be released into the wild. A booming beat perhaps covers the lyrics, but the ultimate goal is to be in the wild and be a beast in the game. With the game being the rap game.
The opinions of Dougherty Valley students seem to be closely related to each other.
As freshman Shravan Konduru stated, "The beat is great, but the lyrics are incoherent."
Releasing two albums one after another was probably not the best option for Future. For a rapper that seems to be active and nearly too active, he makes the mistake of revealing two projects too close together which tires the public of Future and his autotuned hoarse voice.
Future's success is not due to his own rapping ability or skill in lyricism and wordplay, but is rather due to booming beats and an overused tool of autotuning all his songs making each song closer to listening to a robot rather than a real human being. In this one can see a parallel to Kanye: both artists that utilize despite these things, he still garners commercial success maybe indicating that Future is doing something right and that is appealing to the masses. No one does this better than the combination of Future and his producer Young Metro Boomin'.
Everyone should be on the lookout for this pair who seem to never go away. Improving his lyricism, would solidify Future as one of the top rappers in the game. For now however, Future seems to enjoy what he does most which is making money as he so often brags.