J.Cole's Powerful and Intimate New Album is For Your Earz Only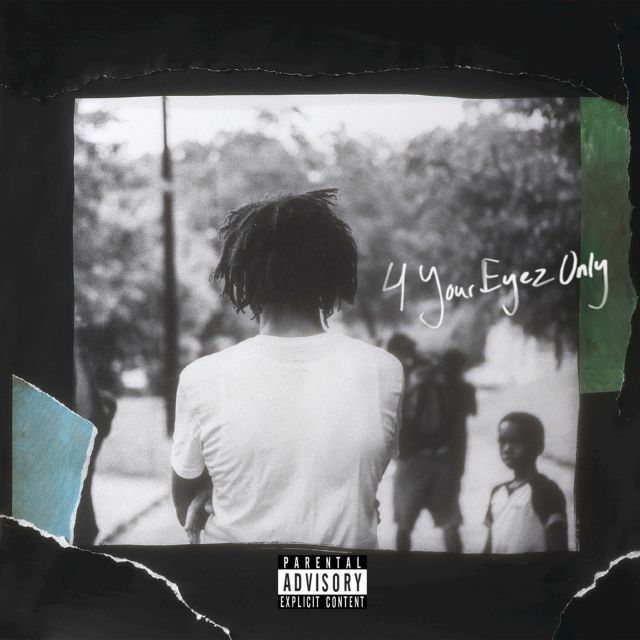 In "4 Your Eyez Only," rapper J. Cole capitalizes on the distinctive elements of his last album, 2014 Forest Hills Drive, and constructs an introspective, jazz-laden, heavy concept-album. Weaving together a tale of repressed emotions, love, fear, frustration, and ego with intriguing lyrics and a slurry smooth flow, Cole crafts a steady, yet innovative continuation of his previous work.
In a period where rap has created masterpieces drawing from other genres, Cole follows suite with a album of his own, remaining distinctive and personal. "For Whom The Bell Tolls" represents the album as the whole, painting a rainy picture with an ethereal, glass-like instrumental, and muted, funk-like trumpets. It brings a grandiose vision and fears and angst that permeates the entire album, one of death, and inner fears, and nearly seamlessly transitions into expansion of this vision, and solidifies it, portraying the best of Cole and "4 Your Eyez Only."
What truly defines this album, however, are the tracks "Immortals" and "Deja Vu." Here J. Cole gives us some of his finest lines the album, while crystallizing the nuanced and tortured vision of the album. "Immortals" opens with a soulful, anguished moan, and immediately leaps into bar after bar of the glamorized grit and toughness of the protagonist and narrator of the album: James, Cole's friend. Cole operates using an interesting tactic; many of the songs are told through the perspective of James. Cole flows particularly hard on the track, quickly painting a romanticized harshness of the life of James, and revealing the course of the album and the (loose) plotline, yelling "Real n****s don't die, / Forward with the plot," doing his best to cement his reputation as cold, hard and uninterested to what he perceives as death and weakness of the individuals that surround him.
Crystallizing the stylistic elements of Cole's rapping and and the concept of the album in itself, "Deja Vu" announces itself with a chorus of "Aye, put a finger in the sky if you want it, n***a, / Aye, put two fingers in the sky if you want her," and launches into a soliloquy set against a rattling drum machine. Here the character of James and the subject matter take on a romantically-tinged, poetic aspect. James reminiscences and soliloquizes a former romance, and takes a peers introspectively and dwells on the issues eating way at him. Set once again to the rattly drum machine, and intermittent, staccato bass, "Deja Vu" soaks itself in mellowness, and quiet, and giving itself the tone of lost romance and solitude. This jagged-transitioning track showcases what exactly makes "4 Your Eyez Only" distinctive and  album exclusive to J. Cole.
The elements discussed in Immortal — such as glorifying the life of James — is quickly torn down by the track "Change" which is once again told through the perspective of James, who begins the song by comforting himself with the idea of better days. When going further down, James tries to avoid the guilt he faces by saying that God would understand why he commits the morally wrong actions he does. James talks about how change must come from within and continues the narrative. James conducts his business and justifies it by saying that he needs to survive. Ironically, by the end of the song, James has lost his life and the perspective reverts to Cole. The setting is a funeral. While someone is speaking, one of James's friends vows to avenge his death thereby starting a cycle of violence. As the track ends, the speaker's offerings are cut off showing an insignificance to James's death, contradicting Cole's efforts to humanize his friend.
The title track closes out the album. The song is presented as something previously recorded by James before his tragic end. James reaches out to his daughter explaining why he chose the life he did, offering his view of the world in that he was destined to fail. He tells Cole to give this to his daughter in case he passes away. In the last verse, the perspective switches back to Cole in which he tells James's daughter to recognize that her father was a "real n***a" because he loved her thereby redefining what it means to be a "real n***a" which is what everyone aspires to be.
In the era analogous to what the 60's were to rock, Cole takes on the scene with an intensely personal and emotional album. Drawing a parallel with what has been described as the "ambitious avant-jazz-rap statement" of his contemporary Kendrick Lamar, Cole manages to create something that is nuanced in itself and simultaneously hard hitting and cuts through the auto-tune laced mumble rap of this year's chart toppers. While not straying into full-blown jazz and funk of the concept of "To Pimp a Butterfly," as well as completely avoiding the p-funk and brash and bold socio-political statements of his contemporary, Cole manages to keep instrumentals incredibly restrained and vocals mixed to mellowness, making "4 Your Own Eyez Only" a hard-hitting story of personal crisis and violence, while simultaneously bringing in elements that make it an album that one can relax to.J
About the Writers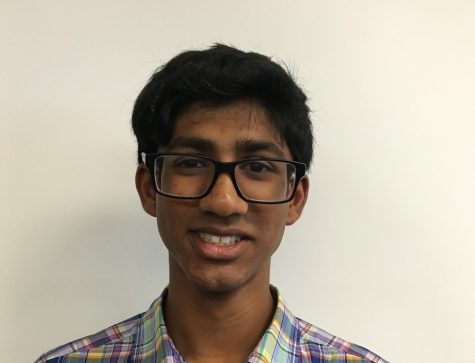 Arul Kirubakaran, Staff Writer
This year is Arul's first year at the Tribune. He joined Journalism to employ his skills in writing and current events. Arul greatly enjoys AP Euro homework and the discography of the Rolling Stones, in addition...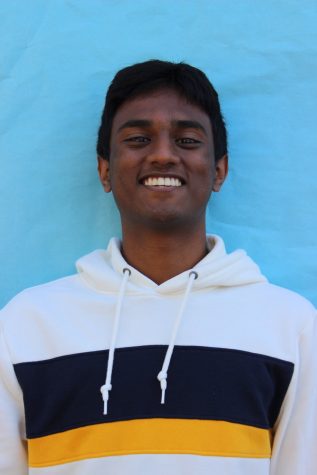 Kavin Kumaravel, Opinions Editor
Kavin joined the Tribune his freshman year due to his love for writing and exploring different perspectives. This will be his fourth year in journalism. Kavin enjoys watching "Avatar: The Last Airbender" in...