iPhone 7 concerns Apple users with the lack of a headphone jack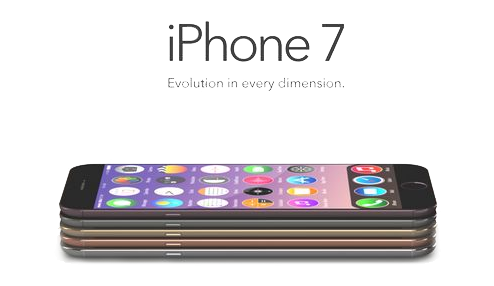 In the Sept. 7 Apple release in San Francisco, CEO Tim Cook introduced major changes on the iPhone 7, which is now slimmer, glossier and lacking a headphone jack.
A poll conducted at Dougherty Valley High School demonstrated that students are concerned about what these changes could mean for the future of their iPhones.
In terms of design, the iPhone 7 is extremely similar to its predecessors, the iPhone 6 and 6s, except that it lacks one feature: a headphone jack.
Apple claims that eliminating the headphone jack is a temporarily painful, but ultimately beneficial, change that will aid consumers in the long run.
But so far, only Apple and other tech companies are reaping the benefits.
With this new design, Apple now provides a redesigned pair of ear-pods that connect to the lightning port of the iPhone rather than a headphone jack. The box also provides an adapter so that users can still connect their old headphones to their new phone, just with an additional dongle.
Students are concerned that these changes will make it difficult to keep track of all the additional accessories required.
The poll concluded that while 70 percent of students would buy an iPhone given the choice between any smart-phone, only 15 percent of the students approved of the new design. More than 60 percent disagreed with Apple's controversial decision.
Because the ear-buds now connect to the power adapter, consumers can no longer charge their phones while listening to music. That is, unless they buy the Apple Bluetooth AirPods that are selling for an additional $150 starting mid-October, or get a wireless charger to solve the issue. Buyers are also concerned that they won't be able to use their new AirPods with their laptop and other mobile devices.
This issue opens up the market for accessory companies like Beats, Anker and Belkin to step in and ease the transition for customers.
Belkin has already designed an adapter with two lightning ports, so that the power cord and headphones can be plugged in at the same time. Beats has also released three new wireless models, including the popular Powerbeats3 wireless earphones.
Since the removal of the headphone jack, the design now includes stereo-style speakers on both sides of the power port which doubles the sound quality and output volume over the previous model.
There is huge potential for case-making companies as well. Although the iPhone 7 is the same size and shape as older models, the small changes in design will require consumers to purchase entirely new protective cases once again.
Even though the removal of the headphone jack has caused the most controversy, Cook also revealed another major change to the iPhone 7 plus — the addition of a new wide-angle camera. In the Sept. 7 release event, Apple demonstrated that this will allow users to zoom in much more and still retain an excellent image quality.
Smaller, but still significant camera changes have been made on both new phones, such as optical image stabilization with 3x longer exposure, and making the same 12 mega-pixel lens 60 percent faster and 30 percent more efficient.
In addition to these improvements, the ever-present home button is now also equipped with 3D touch, giving users haptic feedback and increased functionality. This contributes to Apple's effort to make the iPhone 7 essentially waterproof by eliminating as many cracks and buttons as possible.
Another consumer complaint was that the base model on other iPhones was a mere 16 GB, forcing people to pay an extra $100 for a decent amount of storage. Now both the iPhone 7 and 7+ start at 32 GB and jump to 128 GB and 256 GB.
In the end, all of these changes add up to a slightly improved user experience and a short-term headphone transition that should benefit both customers and businesses.
Does that make the iPhone 7 worth the whopping $649? It really depends on what you're looking for.