"Good Boys and True" is good to DVHS Drama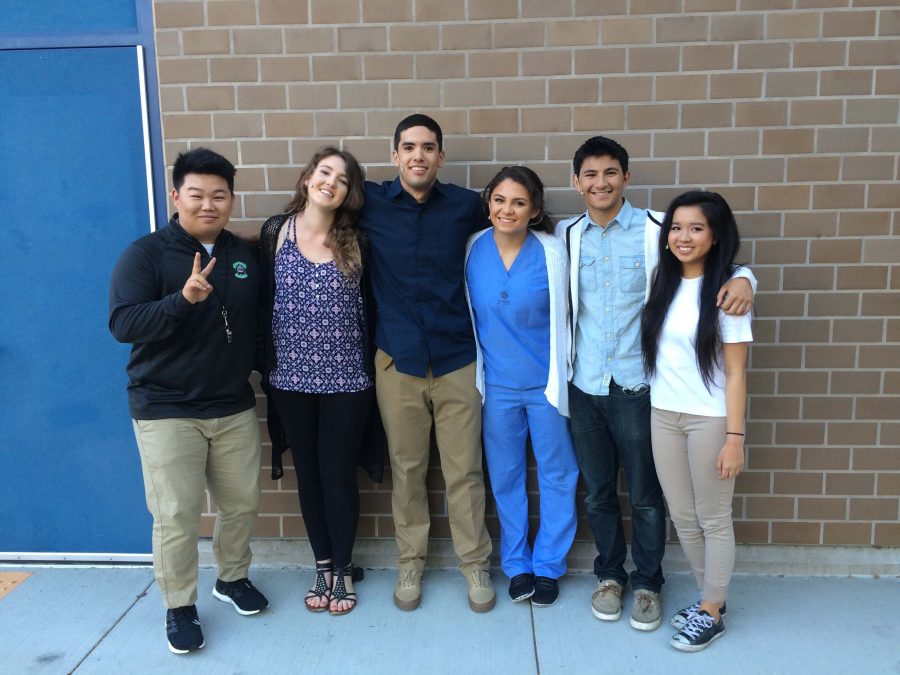 On Apr. 22-23, senior partakers in the DVHS Drama Program performed one last time in the honest production of "Good Boys and True", addressing heavy-hitting themes and leaving the audience stunned.
Following an Evening of Theater (One-Acts), "Urinetown: the Musical", and even the somber "The Diary of Anne Frank", senior night has taken the cake for its suspenseful storyline and moral ambiguity. While, according to Vega, high schoolers tend to gravitate toward comedic shows, the friends and family who attended were still presented with a dedicated performance, surprised by the choice of such a serious play.
"I wanted to challenge the seniors, as this is the type of play they would do in college," Vega said, "and it has a message that high schoolers of today need to see. [It shows] how the choices they make in high school impact their future."
With a six-person cast, "Good Boys and True" was written by Roberto Aguirre-Sacasa, and set in a suburb of Washington, D.C., at St. Joseph's Preparatory School for Boys in the fall of 1988. The play features the accomplished student Brandon Hardy (James Martinez), a sports star with early admission into Dartmouth; essentially, the image of the perfect American youth. It isn't long, however, before this comes into question. Brandon's coach, Russell Shea (Jun Yu), calls Elizabeth Hardy (Devyn Diolazo) into his office to discuss a confiscated tape on which appears to be Brandon engaging in rough, possibly non consensual sex with an unidentified girl. The boy's face cannot be seen, but the girl's, who we find out later to be Cheryl Moody (Kelsey Villareal), can. Shea wanted Elizabeth to identify the boy before determining how to proceed. Conflicted, Elizabeth takes the tape home and asks advice from her sister Maddy Emerson (Katie Stroud), beginning the convoluted journey in figuring the tape's origins.
Brandon eventually admits to being the one in the tape, but as the plot unfolds, the simple truth becomes more obscured. Elizabeth Hardy comes to terms with the fact that perhaps the privileged life she gave her child may have clouded his morals. After meeting Moody,  she has to accept her child may have ruined this girl's life. Brandon and his gay best friend Justin Simmons (Dillon Aurelio-Perata) fight over questions about Brandon's sexuality, touching on the neglected topic of homosexuality, made taboo by prejudices in St. Joseph's. And with a sprinkle of suggested sexual abuse, the themes of this end-of-the-season play concoct the most compelling story in the history of the drama program.
"Most [of my characters] have been over the top in the past, but this role was very serious, very real, and it was easy to do it wrong," Aurelio-Perata commented.
As the play came to an end, the seniors declared their thanks for those who helped carry the productions, awarding bouquets of flowers to people such as Marie Bast, stage manager, Kyle Doan, makeup artist, and also a football to fit the "Good Boys and True" theme, signed by the whole cast and gifted to Vega. As the lights brightened and the actors left the stage, the lobby soon became crowded with flowers and congratulations, sparking an emotional frenzy as this would be the last (and in Martinez's case, the first) play the six actors would perform with the DVHS Drama program.
Diolazo, who joined her junior year, discusses her journey throughout the shows and productions she participated in.
"I played a mother twice this year so you have to empathize with a maternal character, which is hard to grasp as a teenager," she admitted, referencing her part in "The Diary of Anne Frank" as Ms. Frank. "Being senior night, you can feel the passion behind the people, and it became an extra catalyst to perform at our utmost potential."
The drama program began in 2007 when the school was founded, and although that generation had long since graduated, many of the seniors in "Good Boys and True" had engaged in DVHS Drama since their freshman year.
Aurelio-Perata, who had since then been in 13 shows, credits drama for his growth as both a performer and a person.
"This is what I'll be thinking about when I think of high school," he said. "I've made some of my best friends here."
Kelsey Villareal, who had also actively participated in shows since freshmen year explained it was the atmosphere that she loved the most about drama, as it was one she really liked being in.
"[The seniors] are amazingly talented, they worked so hard and gave up their time. After school, access, it really allowed us to do detailed rehearsals," Vega concluded. "I'll miss their incredible talent and dedication."
About the Writer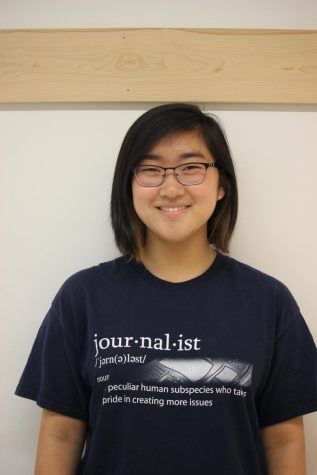 Elisa Fang, Editor-in-Chief

Elisa joined the Tribune because she thought she needed to take advantage of the seventh period as a freshman. She has fallen in love with storytelling and credits journalism for giving her some of the most...