A new City Hall and City Center brings the beginning of a downtown San Ramon
Hang on for a minute...we're trying to find some more stories you might like.
Photo Courtesy to Anda Chu
Though tied to the overall project of the city center, the new San Ramon City Hall, located in Bishop Ranch, is to open in early April, the first step in inspiring a more social and energetic atmosphere within San Ramon.
An opening ceremony is expected to take place in May.
The desire to create an all-around city center has been an idea since 1983, and the city hall is only a part of it. The two-story building is built by Sunset Development Co., costing around $15 million and occupying 45,000 square feet in space. Throughout years of setbacks and financial struggle, the plan for the city hall was finalized in 2013, after a price drop of $25 million from the $40 million idea proposed in 2003. Original plans were designed to encompass retail, entertainment, city government and residential elements into one space, with the city center and the city hall incorporated with or, at least, near each other. However changes were made to accommodate the Great Recession and subsequent loss of space.
Thirty-six city employees are expected to be assigned to the City Hall.
As the City Hall opens, the construction of the City Center Bishop Ranch will commence; at $750 million, the 400,000 square-foot structure will bring around 75 retailers. Its launch is set in the year of 2018.
In the promotional video "The Making of City Center from City Center at Bishop Ranch", architects Antonio Belvedere, Renzo Piano and Audrey McKee comment on their inspiration for the design of the city center. Piano supplied the designs of such buildings that of the California Academy of Sciences in San Francisco, the offices for the New York Times in Manhattan, and the Centre Georges Pompidou library in Paris.
"Instead of making something artificial, we've got to be very Californian," Piano says, explaining their take on incorporating California's environment into the structure. To do this, the Italian architects Belvedere and Piano looked to the popular piazzas of the Renaissance, where light and climate played a great role. The majority of the center will be open sky, where outdoor art exhibits, concerts, and other festivities can be held. A collaborative use of glass will augment the use of space as well as harbor a laid-back experience.
The city center is composed of two phases, introducing the retail portion as the first, and second, nearly five hundred apartments, a 10-screen movie theater (with luxury recliner seating) and 169 hotel rooms. Demolition of the existing office buildings began in March 2016.
The San Ramon City Hall groundbreaking Ceremony was held on Sept. 9, 2014, where notable people associated with this project declared their appreciation, among them was Alexander R. Mehan Jr., the President and Chief Operating Officer of Sunset Development Co.
"We've all been waiting for a long time for this project to go from being an idea to being  something real," he said, "and I can't think of a better way than [the City Hall] to kick it off."
Since 1983 this project has been brewing, with intentions of creating a lively downtown atmosphere San Ramon never had, but has desired for so many years.
"I can go there to buy a shirt, I can go there to buy shoes. I [can] go there to see a movie," Belvedere notes, "but I can [also] go there because I just don't know what to do tonight."
The project also include renovations of the San Ramon Library as well as upgrades to the business park.

About the Writer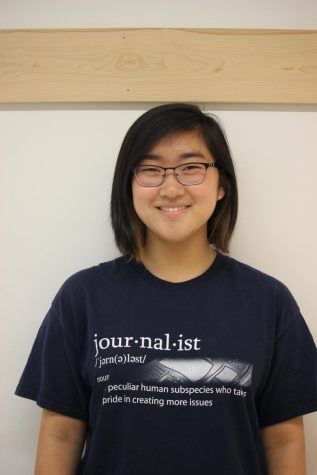 Elisa Fang, Editor-in-Chief

Elisa joined the Tribune because she thought she needed to take advantage of the seventh period as a freshman. She has fallen in love with storytelling and credits journalism for giving her some of the most...