Painting With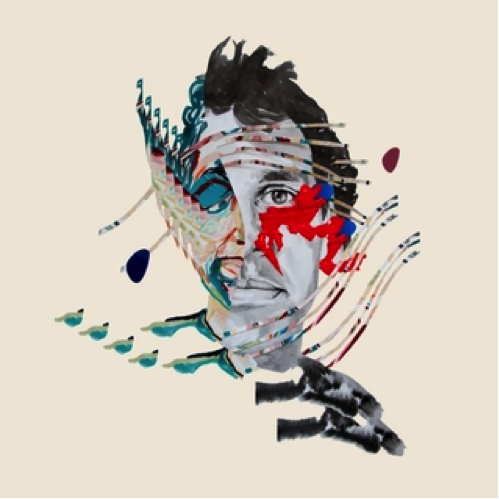 Animal Collective has been doing experimental psychedelic pop since the early 2000's, from the freak folk of "Sung Tongs" to the acid flashback-like synths of "Merriweather Post Pavilion." Their recent interviews suggest they are aware that their music is not very well-received with general music audiences, and most mainstream music critics are not fans . But by the time of "Merriweather Post Pavilion" and "Strawberry Jam" in 2007, the hypnotic textures of the first several records' off-kilter campfire harmonies had gotten as familiar as old friends, but now arrived nestled in songs that instantly welcomed the newly acquainted. Now very well-regarded in the avant-garde scene, "Painting With" is weirdly addictive and an absolutely absurd record.
In many ways, this record is a step further away from "Centipede Hz" and illustrates how founding members Panda Bear, Avey Tare and Deakin's solo works have shaped the band. Deakin is absent from the record due to working on a solo album, leaving the two former records and Geologist to construct this new AnCo record.
Another big difference is that this record was not worked out on tour nor does it reflect their eccentric live performances. Once heard, it's difficult to displace the gorgeous "Bagels In Kiev" and the effervescent, grin-inducing "Golden Gal." As ever, the Beatles-like understanding the band has of pop songwriting makes everything very distinctively their own, but it's clear that the band are paying particular heed to the demented, future-pop of the PC Music stable as much as they're following Panda Bear's solo explorations into dub territory. Much of the records' aesthetics and themes are equivalent to the soundtrack for "Sonic The Hedgehog 2"; the band sounding like a motley crew of Deadheads and club kids stuck between the Mystic Cave and Oil Ocean zones, in constant fear of Dr Robotnik's frankly unreasonable temper and whichever drill or submarine he might pilot next.
Like most outliers in the experimental genre (like Death Grips and Björk), AnCo is very prone to being ridiculed and mocked. Upon that thought, it's harder to think of anything more overlooked than them, except for trip-hop or contemporary Christian Music. Therefore, it is evident "Painting With" will be a record the haters will eat up and bag on. Like "Centipede Hz," it's a very bright and sugary landscape, featuring the tenor ranges of Panda Bear and Avey Tare's interchanging vocals, such as on "Floridada." It is unlike any other AnCo record to date, giving contemporary music critics and fans the middle finger and asking, "Is this accessible enough for you?"
In a general scope, these songs hit liftoff faster more than before, driven by Panda Bear's EDM-esque beats and spastic vocals. "Golden Gal" samples Bea Arthur from an old Golden Girls episode, and "Hocus Pocus" opens with a drive-time traffic reporter informing us we won't need to worry about seeing any dinosaurs during our morning commute. "Painting With" is a sweet treat, featuring 12 snack-sized bites, while not settling for less.