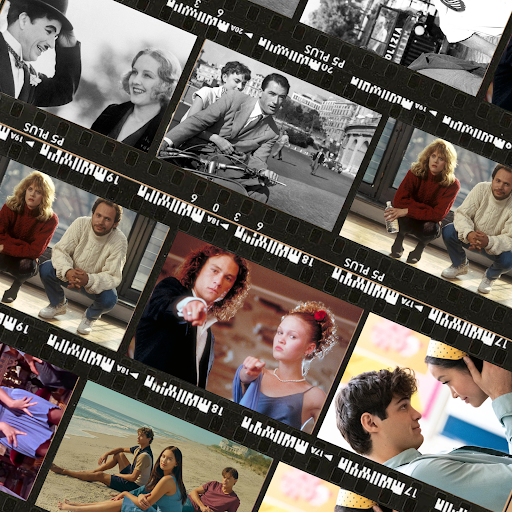 Dear Reader,
Ever since the beginning of the human race, our stories have lived on, carried through writing, art or speech. Ancient cavemen 17,000 years ago painted their realities on the walls of their homes, and these engravings still exist. "The Odyssey," an ancient Greek epic poem written approximately in the seventh to eighth century B.C., is alluded to again and again in current literature and film. 
But what dictates why certain plotlines or patterns survive, and others fall to the test of time? They reflect universal human truths. In some way, they are applicable and relatable to our lives. For example, Shakespeare's "The Taming of the Shrew" is now beloved by youngsters in its most recent modern incarnation as the movie "10 Things I Hate About You." Obviously, there was quite a bit of Hollywood pizzazz that gave the movie its popularity: it's a teenage rom-com film with a memorable cast. But its main theme is no different from hundreds of other romantic comedies. How many times have you seen opposites attract? The rebellious heartthrob falling in love with the straight-A student? This recurring storyline trope has influenced millions of teenage perspectives on love and compatibility. 
However, tropes are not always true. According to a scientific analysis performed by CU Boulder, opposites typically do not attract. Unfortunately, films, television and novels all portray this contradictory image, and even worse, these "false" tropes are heavily romanticized by teenagers. When film and television are seen as mirrors that reflect reality, viewers can develop a warped perception of the real world. This affects not only our relationships with others but also how we view ourselves. 
In a world abundant with films, TV shows, music and novels, media tropes dictate the way we think and the opinions we form. My own romantic fantasies are shaped by "10 Things I Hate About You." But the "opposite attracts" trope can be innocuous compared to other recurring themes in media, ones that reinforce sexism, homophobia or racism. When the most common portrayal of Asian Americans in media is that of a meek, intelligent nerd, is it really that surprising that the model minority myth still persists? Consider your own views on the model-minority myth and other misconceptions about Asian Americans. There's a good chance that whatever your opinion or background is, you were influenced by books you've read or movies you've watched or YouTube videos you've laughed at. 
In this column, I'll focus on these plot patterns, how they've changed over time, and what still needs to be improved. Maybe I'll even make you fall into the rabbit hole of tvtropes.com. Or, hopefully, I'll convince you to consume media with a more critical perspective. 
Feeling kinda introspective, ,
Anaisha