Everything Elon Musk did wrong in 2022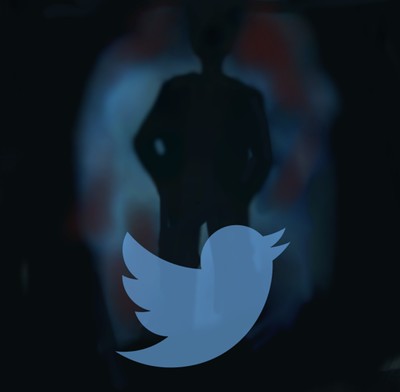 Infamous CEO, eccentric billionaire, egotistical entrepreneur: Elon Musk needs no introduction. Time Magazine's 2021 'Person of the Year' has achieved great things in his lifetime, but at what expense?
Musk is a South-African-born American entrepreneur, who studied physics and economics at Queen's University and the University of Pennsylvania. He currently has three CEO titles and four founder titles to his name.
A man of many words, the self-proclaimed "Technoking" of Tesla has continuously shown the world his tendencies to go above and beyond what is expected of him, and not in a good way. Musk's constant need to prove himself to the world is exasperating, and his abundance of absurd business endeavors are hard to keep track of. 
That being said, Musk's knowledge of the business world is undeniable. In 1995, at the age of 24, he founded Zip2, a company that provided an online business directory. After its instant success, he followed up with a financial services company named X.com, which later became known as PayPal. He could have stopped after receiving $1.5 billion from an acquirer, but instead, he decided to make the most of his limelight and pursue yet another endeavor. And another. I could recite the alphabet and he would have co-founded or invested in companies starting with each letter. Musk Foundation, NeuroVigil, OpenAI… the list goes on.  
Nevertheless, it's not his business-oriented mindset that should be criticized. Like many great entrepreneurs, Musk hangs onto the shadow of his success for as long as possible, until the day that he can no longer profit off of it. His choices are what irk me, and if anything is evident from his constant presence in the media, it's that he has the inclination to bring personal matters into the public spotlight.
"
Like many great entrepreneurs, Musk hangs onto the shadow of his success for as long as possible, until the day that he can no longer profit off of it."
2022 definitely wasn't Musk's year. In February, Musk and his at-the-time girlfriend, Canadian musician Grimes, split up in a highly publicized fashion. A few months later, Musk told media outlets that he genuinely believed his ex-girlfriend was a "simulation" he had created. A simulation. One where the unlikely couple had named their two kids "X Æ A-12" and "Exa Dark Sideræl," another decision which has enticed backlash from every social media user willing to throw in their two cents. Social media users argued that his children would be bullied for their unique names in the future, and that Musk only had "clout-chasing" interests in mind while naming them.
Musk's private life wasn't the only thing under fire in 2022. The year continued, and Musk's unacceptable actions continued to unfold. He caused discomfort everywhere he went, but his attempts to brush every scandal under the rug haven't gone unnoticed. Similar to how his predictions of there being "close to zero new [COVID] cases in US by end of April 2020" received intense controversy, his contentious tweets were met with similar critical views.
For example, in 2020, Musk instigated rampant fights all over social media with the two-word tweet, "Pronouns suck." Amongst the millions of people who were rightfully offended, was his 18-year-old daughter, Vivian Jenna Musk. In April 2022, she officially changed her last name from Musk to Wilson, in an attempt to cut ties from her father. Musk, however, didn't seem too bothered.
"It's full-on communism… and a general sentiment that if you're rich, you're evil," Musk told People News. "[The relationship] may change, but I have very good relationships with all my [children]. Can't win them all."
However, what Musk did not seem to realize was that his daughter wasn't the only person affected by his tweet. His vast social presence means that his content is viewed and shared by millions of people every day. A single sentence could be the tipping point in a year where hundreds of anti-LGBTQ bills had already been introduced across the U.S. Musk's tendency to mass tweet his irrational thoughts and spread misinformation have the potential to cause immense national harm.
In the upcoming months, the world would be privy to not just the collapse of Musk's personal life, but also his professional life. Musk's company, Tesla, was disgraced when made to pay $137 million dollars to a former African-American employee who faced racial discrimination and was repeatedly on the receiving end of the n-word from white colleagues. Their actions were disgusting enough as it was, but these colleagues reportedly "scratched a racial epithet in a bathroom stall and left drawings of derogatory caricatures of Black children around the factory," as well. Let's pause and note that Musk did absolutely nothing to make up for his employee's actions. He didn't even apologize to the plaintiff. Instead, the emotionless man demanded his HR executive to pen down a note that validated the company's actions rather than apologizing for them. 
"
By completely disregarding the obvious racial discrimination present behind these hate crimes, Musk showed the world that he prioritizes his own reputation over the well-being of others."
By completely disregarding the obvious racial discrimination present behind these hate crimes, Musk showed the world that he prioritizes his own reputation over the well-being of others. It is irresponsible and derogatory of him to feed into the heightened crime rate against people of color in the US. Instead of using his platform for good, Musk is playing a part in spreading negative ideologies that severely harm many communities.
The year went on, Tesla stocks dropped, Musk was revealed to have fathered secret twins with a former employee and rumored to be in a relationship with actress Amber Heard. Everything was proceeding as normal as possible for the eccentric billionaire, until something changed. Sudden realization and societal awareness sparked inside of Musk and he made it his mission to become more "relatable" to the rest of the world.
In a pursuit that aged horribly, Musk took to Twitter to rant about everyday topics ranging from his bedside table to nonsensical advice on improving one's sleep patterns. It didn't make him more relatable. It didn't undo all the horrible things he'd done all year long. It is unclear what Musk hoped to accomplish with his futile rants, but he ended up receiving even more backlash for his senseless attempts to seem relatable. So instead of backing off, he took his plans one step further and bought Twitter.
In an almost comical twist, Musk officially acquired the platform in Oct. 2022. Perhaps it was so that he could force people to like his tweets. 
"I think I am funny," Musk justified in a court case regarding another of his businesses. He later followed-up with a tweet that said "Comedy is now legal on Twitter."
And while these insightful comments certainly paint a picture of Musk's bubbly persona, "funny" doesn't cut it anymore, or at least not for the rest of the world. In a concerning debacle, Twitter users were increasingly banned from the app for exercising their sense of humor. And at the heart of all the controversy is Musk, the man who is doing the banning.
Coming from the man who once told CNBC that "Free speech is the bedrock of a functioning democracy, and Twitter is the digital town square where matters vital to the future of humanity are debated," this move seemed out of character. 
Twitter users were rightfully shocked and took to the platform to express their concern or intentions to boycott it.
"Not hanging around for whatever Elon has planned. Bye," television screenwriter Shonda Rhimes aptly summarized.
The extent of Musk's actions on Twitter go far beyond the image of an online tyrant. While the US Constitution's first amendment indicates that one cannot be stripped of their freedom of religion and speech, Musk doesn't seem to think it is applicable to him. Instead of advocating for freedom of speech and expression, he physically defies those values by banning the creators of Musk-related memes, as well as individuals with whom he disagrees. 
Musk's irksome actions may serve as comedic relief, but they also have serious, real-life implications. Instead of reinstating previously banned accounts such as that of Donald Trump, Musk should be focusing on shifting the negative light he has been portrayed in by the majority of the internet in the past year. There is truly nothing people love more than "canceling" or deplatforming controversial figures, and if Musk isn't careful, he may find himself on this list in 2023.
Musk finally faced the consequences of some of his actions in Dec. 2022, when he lost almost $200 billion, mainly due to Tesla and Twitter's poor performance. Aside from taking a serious hit to his self-esteem, he also set a Guinness World Record for the largest amount of money ever lost by an individual, and lost his position as the richest person alive. Musk was left to pick up the pieces of his own misdeeds — something he hasn't started on yet. Even frequent calls from shareholders for him to step down from his CEO role at Tesla haven't persuaded him to change. 
To crown Elon Musk Times' Person of the Year in 2021 was truly an abomination. I can't think of anyone more undeserving of the title. He has brought nothing but confusion and disruption to the economy and society, due to his penchant for spreading false information, using his platform recklessly, and not taking accountability for his actions. It's time we reverse his harmful decisions by boycotting Twitter, supporting organizations that promote equal rights for all communities, and finding reliable sources of news to read from rather than giving into Musk's desire to spread misinformation on his platform. 2023 must be the year of redemption.