Faculty of Interest: George Bautista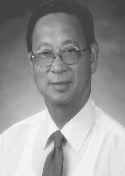 This month, our featured faculty member is not a teacher, but someone who keeps our campus consistently clean, trash-free and beautiful. George Bautista is the head custodian at Dougherty Valley and has been here since the school opened.
Mr. Bautista began his career as a custodian in 1996, where he started as a sub-custodian and moved up the ranks to head custodian.
I had a wonderful interview with Mr. Bautista and was able to learn a little bit about his life and what makes him such an outstanding person.
Q: You were recently nominated for an award. What was it and why did you receive it?
A: "I was nominated for the School Classified Employee of the Year and [received] it on March 24 at the school board meeting."
All the hard work Mr. Bautista has put in to making our school what it is today has been recognized; this award was given to someone who truly puts his heart into his work. Congratulations Mr. Bautista on your accomplishment!
Q: How did you become the head custodian at DVHS?
A: "I started as a custodian in 1996 working as a sub-custodian. I then made my way up as head-custodian over at Diablo Vista. It wasn't till my brother recommended me to [work at] Dougherty Valley where I applied and got the job. I enjoy every single job we do at the school; I love making people happy and this is how I do it."
Q: What made you want to become a custodian for Dougherty Valley?
A: "I worked in homes, cleaning them over in the Philippines for awhile, until I moved to the United States. It is something I enjoy and a way I can provide for people so I thought it would be a good fit."
Q: What do you find difficult about your job?
A: "The work isn't really a challenge; it's all a system that you follow and is straightforward. To manage the people is the hard part. I am here to manage every single person that I work with, which can be challenging at times. I need to know everything about what they are doing in order to successfully do my job. However with all the issues, I am always able to overcome them."
Q: What are some of your hobbies you like to enjoy outside of work?
A: Outside, when off of work, Mr. Bautista loves to spend time with friends and family.
He especially loves to fish when he has time off and loves to keep up his garden. Fishing has been one of his favorite things forever and he has been very successful in what he has caught. He has a small garden business which he does on the weekends for people.