DVHS CultureFest to showcase diversity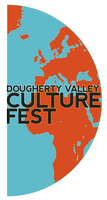 Alicia Ho, Copy & Web Editor
April 3, 2015
DVHS will host CultureFest for the local community on Apr. 3 from 3:30-7 p.m., complete with a multicultural bazaar and student performances.
CultureFest returns to DVHS this year to showcase the vast range of cultures residing within the local area.
The completely student-run, annual community event will kick off with an outdoor bazaar from 3:30-5 p.m., featuring booths that each represent a different culture. Visitors can partake in facepainting and henna tattoo services, buy jewelry and enjoy a few games. And, if hunger strikes, Korean food and Chipotle are among the multicultural dining choices available.
Ongoing student performances will run on the student stage. Sreenidhi Thirunagaru, one of CultureFest's organizers, insists that the "best part of previous [CultureFests] were the performances showcased," from Polynesian dance to Indian classical singing to Italian opera. Thirunagaru's club, Bollybeatz, will perform a Hip Hop blacklight performance as well as a traditional Indian folk dance to a popular Hindi song. Thirunagaru sees it as a chance to compare the distinct styles of each dance "and realize what makes each one unique."
Another performance to look forward to is FilAm's Tinikling traditional dance. Abigayle Bae, a FilAm member, says she wants to help people from different backgrounds learn about the Philippino culture.
Saumya Shruti, Bollybeatz member and CulureFest organizer, says, "CultureFest shows such people the beauty of each unique culture. As a dancer, seeing all the variety of dances is one of the most beautiful things to me."
These exhibitions highlight talented, diverse members of the community for mutual appreciation. Bae finds CultureFest a fantastic opportunity for "everyone [to] come together as one."
To enjoy more talent, CultureFest participants can head toward the Performing Arts Center for a dance competition from 5-7 p.m.
CultureFest performers and competitors are all cultural performance teams from six different Bay Area high schools, performing Bollywood, Polynesian, Filipino, Jazz, Bhangra and numerous other styles of dance.
Shruti adds, "We have a girl singing an Italian aria and another girl singing a traditional Chinese song and these are so beautiful. They will make you cry in their beauty and power."
CultureFest is an opportunity to explore the cultures that permeate the community, celebrating the differing characteristics of each culture's art and customs. Bae thinks "people should come out to CultureFest to discover new things they never thought they would."
To experience CultureFest, the bazaar (3:30-5 p.m.) has no entrance fee, but all food will be for sale (mostly $6 and under). The dance competition (5-7 p.m.) will have a $5 entrance fee, which can be purchased at the door or on the DVHS webstore beforehand.