Switch to Haiku Learning frustrates DV student body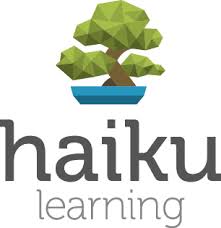 Dougherty Valley High School and other schools in the San Ramon Valley School District are moving away from the long-standing SchoolLoop platform in favor of a different platform: Haiku Learning.
Haiku Learning offers services in areas where SchoolLoop can't, giving teachers the ability to administer digital quizzes, comment boards and other features that enable the atmosphere of a digital classroom.
In efforts to pilot this new service, this year Dougherty Valley teachers were given the ability to volunteer for a test program in their classrooms. This pilot program is designed to "draw out errors", according to Principal Hillman, but has been met with mixed reception from both students and teachers.
SchoolLoop, a platform that has been integrated within our school district for nearly a decade now, has been come to be accepted by students for its ease of use and quick access to essential information.
The switch to Haiku has upset a great deal of students, 9th to 12th graders alike.
As 11th grader Imon Mashayekh put it, "Haiku is a less convenient and cheaper version of SchoolLoop."
Many students share this disappointment with Haiku, as they feel it is harder to navigate.
For example, when logging into SchoolLoop, a student and their parent has access to grade reports from all their classes, with this information accessible from the homepage after logging in. However on Haiku, for students to access their grades, they must first login to their school Google account, logging out of their personal Google account if they are logged in. Then, after reaching the homepage, they must select the class they want to see their grades for. After this, they must navigate to the top bar of "Assess" and then select "Grades". Many see this as a process that adds more of a hassle to see information that was previously more accessible with a simple login to a SchoolLoop account.
Haiku also presents the issue of parents not being able to access their child's grades or monitor their homework without logging into their child's school Google account. With SchoolLoop, parents were given a second account separate from their child's, giving them access to see grades, assignments and even the ability to email teachers. However, with Haiku, students and parents must share the same account, with many students choosing to deny parents access to the account.
Junior Jack Dzvonik was disappointed that many of his teachers were selling Haiku on the fact that parents won't be able to see student's grades.
"How can they expect us to be excited for Haiku when their main selling point is the fact that our parents won't be able to see our bad grades?" he asked.
While Haiku may be seen under a negative light by a numerous amount of students, described as "extremely ineffective" by 10th grader Niko Lee, not all is bad with the service. Haiku is seen by many as more aesthetically pleasing platform, containing more modern design elements than SchoolLoop. Freshman Jalen Sablan, senior Micaela Javelona and teacher Mrs. Santos all believe Haiku has the more modern, visually appealing interface.
Teacher Ms. Pattison also believes Haiku is the more visually appealing out of the two.
"Haiku is exceptional, and a very interactive learning system," she said.
Haiku has had a positive impact on her class, offering a "customizable and interactive platform," something that SchoolLoop cannot offer.
Haiku has an edge over SchoolLoop in that it offers more integration for students and teachers to interact outside of class, via commenting boards. Students and teachers can create content blocks, allowing for interaction on a similar level as seen in the 2011-2012 experimentation of Ning and Wiki Pages within middle school classrooms. Haiku aims to combine multiple platforms, like Ning, Wiki Pages and SchoolLoop, creating a "learning management system" as dubbed by Principal Hillman. Haiku will also aim to better prepare students for college, as teachers like Mr. Vangene, who have used alternative like Moodle and Blackboard, say Haiku is similar to both.
Despite the idea that Haiku might prepare students better for college, this is not the main factor why the school district is making the jump.
The Tribune sat down with Principal Hillman to get more answers, and Principal Hillman presented points that the general public does not seem to be aware of. Haiku was selected 18 months ago, as a platform that "combines resources into a central location, somewhat like a portal," designed around being accessible throughout all grade levels. The design was also a key factor in the decision to use Haiku, as it is believed to be simple to navigate.  Students will become accustomed to using it throughout grades K-12. Principal Hillman emphasized that the advantages of Haiku originates from allowing teachers to have more control over their "digital classroom". Though many students account the sole factor of the switch to costs, Principal Hillman assured the Tribune that costs played little to no role in effecting the switch, as the district determined that Haiku was an all around superior product without accounting cost factors.
Many alternatives to Haiku Learning do exist, a prime example being Google Classroom, a service that comes free with Google Apps for Education. Google Classroom, essentially Google's spin on SchoolLoop, offers closer ties to modern technologies such as allowing use through cell phone and tablet applications, an aspect Haiku currently lacks.
When asked  if Google Classroom was considered, Principal Hillman said," Google Classroom does not meet security standards … you can hack into it."
In contrast to this claim, Hank Thiele, Assistant Superintendent for Technology and Learning from Maine Township High School District 207 in Illinois has said, "Google has proven that they're a secure company. I don't know of any school district that has passed the same rigor of security testing that Google has."
The launch of the Haiku pilot has been hit with mixed reception.  Yet despite the student body's sentiments, Haiku will replace SchoolLoop and be released in full force for the 2015-2016 school year.