Quarantivities and Stories #21: Top 5 Movies I've Watched During Quarantine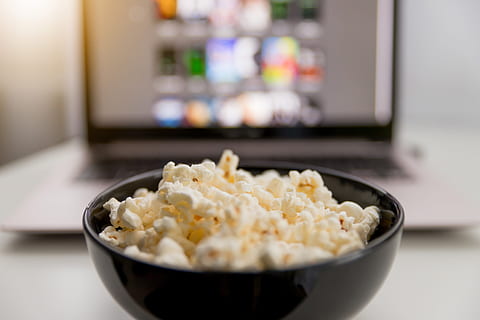 Like many others, I've been unable to go outside as frequently during the pandemic, so I've been left with more free time to watch movies. Here are a couple films that I enjoyed and highly recommend, and will hopefully bring you some enjoyment too. All movies were ranked based on overall plot, excitement, and character development, and are rated PG-13 or below.
1. Space Sweepers (Sci-fi)
I was pleasantly surprised with this one. I originally watched it because it stars Kim Tae-ri, one of my favorite actresses, but I got hooked really quickly. It takes place 70 years in the future, where the Earth has become uninhabitable. A few can go to a safer place in space, but only if you have the means to. The CG was well done and the plot was engaging- lookout for the twist!
2. Titanic (Romance/Drama)
It's a timeless classic. I watched this movie for the first time a couple of months ago, and I don't regret it. Most people know the story of the Titanic, but watching it occur in 3D (well, I guess 2D) was a whole different experience. My advice: bring a box of tissues and a blanket to cry on- you'll need it.
3. Mission Impossible- Fallout (Action/Adventure)
This list would definitely not be complete without this movie. Though it is possible to understand the plot without watching the previous five in the series, I would recommend at least watching the fifth movie, "Mission: Impossible – Rogue Nation", in order to fully understand the characters and their choices. The heart dropping action scenes, the twist within the twist- this movie has all of it. And of course, the soundtrack!!
4. Minari (Drama)
I loved how wholesome this one was. It tells the story of a Korean-American family that is seeking the American Dream in the 1980s. It's rooted in hope and pain, but showcases the true beauty of family. If you are looking for a warm and heartfelt family drama, this one's for you.
5. Interstellar (Sci-fi/Adventure)
I watched this movie once before, but it was just as mind-blowing the second time. Christopher Nolan (director) depicts a dystopian future of Earth where mankind must flee the almost uninhabitable Earth through a wormhole, and a team of scientists are searching to find which of the three possible planets are habitable. "Interstellar" was bold, pure, and heart-wrenching, and best of all, I loved how I understood the decisions of the characters, even the "villains". A lot of movies contrast the "good and bad guys" as starkly as black and white, but I liked how "Interstellar" didn't shy away from showing reality is different- everyone is just trying to survive.