Quarantivities and Stories #15: My Top Five Recipes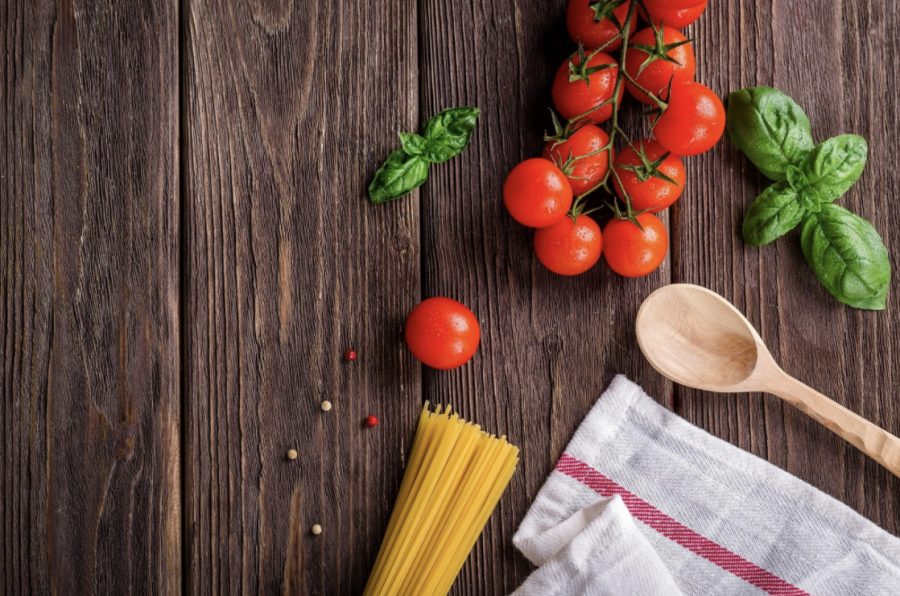 Since the pandemic has started we've found ourselves trying multiple things and doing different activities we hadn't had time for in the past. Some of us have gotten into reading, dancing, writing, playing music, making art, etc. Most of us just spend hours mindlessly scrolling through TikTok and Instagram.
As for me, quarantine has allowed me to learn how to cook and bake several things. Here are some of the best recipes I've come across.
This is for any french fry lovers, like me. This is probably one of the easiest recipes and it's very quick to make. It doesn't take longer than 30 minutes which I appreciate because I tend to lose focus very quickly. You only need about five ingredients: frozen french fries, minced garlic cloves, olive oil, chopped parsley, and kosher salt. Once the edges of the fries are golden brown, you know it's done. Whenever you are craving fast food this definitely the recipe to go to.
Gigi Hadid's Spicy Vodka Pasta  
Honestly, I had no idea that a runway model would have one of the best-tasting pasta recipes. Of course, I make it minus the vodka. The sauce is made from scratch with the ingredients which are: olive oil, garlic cloves, onions, tomato paste, heavy cream, and chili flakes or powder. All of which is mixed and cooked together in a pan. If you are like my family, and you like spicy food you will probably add like 5 tablespoons of chili powder. Once you make the sauce you just mix in your boiled pasta and butter and it's ready to be served. It has the most creamy, rich texture that makes the pasta worth a try.
I find making chocolate chip cookies hard because I always seem to mess something up. It does have quite a few ingredients on the website, but if you follow the recipe exactly, it's worth all the work. I use this recipe minus the walnuts because I'm not generally a fan of nuts but it's something you can add. After taking it out of the oven the cookies should be golden brown. Overall it takes about an hour and a half with the prepping and baking. But it's a staple that everyone should try at least once.
If you have TikTok I'm sure you've heard of the viral "Feta Cheese Pasta" trend. When I first saw the trend I wasn't interested at all because I wasn't a fan of feta cheese. But it became such a popular recipe that I had to try it. Unfortunately, I went to Safeway three times and they were sold out of the feta cheese block all three times. But I ended up finding it at Wholefoods, along with the grape tomatoes. All you need is tomatoes, feta cheese block, and virgin olive oil, but you can add onions and red pepper flakes for more flavor. The weird thing about this recipe is that you bake the cheese in the pan, but the flavor comes together at the end. I recommend it.
I used this recipe to make Margherita Pizza which tastes amazing. You can either make homemade pizza dough or just buy it from a grocery store. Regardless, this is a very time-consuming recipe, especially if you are making the dough from scratch. You can honestly add whatever toppings you want, there are no specific ingredients but I did add mushrooms, onions, basil leaves, and red pepper flakes for more flavor. There isn't much that can go wrong with this recipe. It's definitely an activity you can do with your family and it's a nice change from store-bought pizza.