City Council considers reopening plans for major city institutions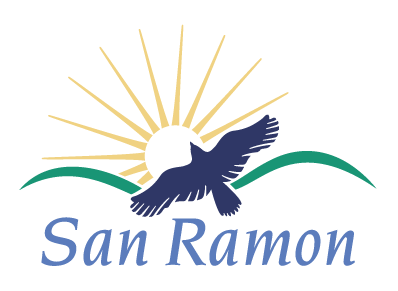 Prabhav Pragash, Staff Writer
March 4, 2021
On Feb. 23, the San Ramon City Council convened for a meeting which addressed issues regarding reopening of certain infrastructure during and after COVID-19.
Three main issues were addressed by the council, the first relating to library reopening plans and the other two relating to tra nsportation. 
The first main item was the annual report of the Library Advisory Committee, in charge of advocating issues related to San Ramon libraries. The Committee presented their accomplishments for 2020, which included evaluating library services, monitoring activity regarding lease agreements, monitoring progress on construction of a library at Contra Costa Community College of San Ramon, and reviewing and approving the StoryWalk program. 
They then presented their goals for 2021, including monitoring retention and use of Library Performance Standards, continuing to evaluate library services, Library Strategic Plan implementation, layout and offerings of Dougherty Station Library and feedback on the transition from Front Door Services to Metered Services. The council commented favorably on the motions of the Committee.
The second main issue was the annual report of the Transportation Advisory Committee, which presented its programs and goals. The Committee presented the Residential Traffic Calming Program which allows San Ramon residents to identify traffic issues for TAC to determine solutions, Safe Routes to School Program which identifies child friendly paths to San Ramon schools, and the San Ramon Valley Street Smarts educational program for traffic safety. They also presented a public transit plan and an on-demand transit service called GoSanRamon!, which was implemented throughout parts of San Ramon in March 2020. 
They presented their goals for 2021, including providing feedback on the city's many transportation programs, most notably the Mobility on Demand pilot and the Iron Horse Trail Overcross project. Other projects include implementation of Citywide Bicycle master plan, input related to updated marketing and outreach for GoSanRamon, input and feedback on the proposed 2021/2022 fiscal year Capital Improvement Program, reconvening Safe Routes to School committee, and updates from the Contra Costa Transportation Authority's Citizen Advisory Committee. The council commented positively on the actions of the TAC and accepted their report.
The final main issue was the Contra Costa Transportation Authority's Mobility on Demand Demonstration Project. This project is focused on developing innovative mobility through the I-680 Corridor between San Ramon and Walnut Creek. The new MOD app will be used for micromobility assets and integration through the MOD grant. Micromobility is another name for light, one-person vehicles with speeds 15 miles per hour or lower, such as bikes and electric scooters. The app can be used for trip planning, scheduling, integrated payment, real-time information, rewards and incentives and connection protection. A first-mile/last-mile solution will be used on I-680 for bikeshare and micromobility, with devices being available at BART stations and other transit hubs; this will allow more residents to access BART.
There are many stages of micromobility planning, with the ongoing process of meeting with jurisdictions about needs and schedules, procuring a micromobility vendor, and planning for the program rollout intended to occur this fall, followed by the MOD pilot app rollout that will begin in June 2022 and continue until the MOD grant expires. The Authority also discussed the San Ramon Bicycle master plan, where they learned lessons from Lime Bike and the BRite bikes in Bishop Ranch. The council commented positively on the Authority's actions for easier access to BART transit.
To get more information, the full video meeting is posted here. The City Council's next meeting will be on March 9.