10 unique gift ideas for the upcoming holiday season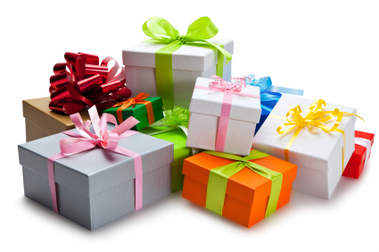 Veronica Liow, Managing Editor
December 5, 2014
"F in Exams" by Richard Benson
Especially in a school like Dougherty Valley, whose students constantly stress about the next Honors Pre-Calc test or the next AP Chemistry surprise "fun" in Chem (which according to students, isn't all that fun), this is the perfect gift.
"F in Exams" is full of smart-aleck responses to test questions when students have no clue what the answers are. It provides humorous responses that will even have teachers laughing. Who knows? Maybe it will inspire you to explore your creativity next time you're completely stuck on a free-response test question.
Musical Wine Scales
For your music geeks, this gift is essential. If you don't have a friend who is above the drinking age of 21, fear not. These Musical Wine Scales can also be substituted by Musical "Cider" Scales.
Allow your friends to indulge themselves further into the world of music by creating melodies just by drawing a circle over a glass of cider.
Instant Film Camera
Have a friend who's into photography? Give them a Polaroid. Unlike DSLRs and point and shoot cameras, polaroids give physical pictures right away; there's no need to wait an hour or two at Costco for film to develop. Use the pictures to decorate and personalize rooms. You know what they say: a picture is worth a thousand words.
"Cards Against Humanity"
If you have a friend who loves anti-jokes or generally has a horribly crude and sarcastic sense of humor, this is the perfect present. Similar to Apples-to-Apples, the game involves one person who holds a card with a question which is answered by everyone else. For only $25, you, along with a group of friends, can unleash that sick sense of humor, which would normally be looked down upon in everyday social settings.
Sneaker Customization Kit
If you have a friend who loves DIY projects, the Sneaker Customization Kit is for him or her. Along with a pair of white Vans, a sneaker customization kit offers a high quality brush and various dyes, along with a guide to personalize sneakers the way your friend wants. Let that creativity flow.
Zombie Survival Kit in a Sardine Can
Everyone remembers the "Zombie Apocalypse" phase, and some are still stuck in it. For those people, give them a Zombie Survival Kit in a Sardine Can. Perhaps these people actually aren't that crazy after all. After all, better safe than sorry, right?
Portable Phone Charger
Everyone has that one friend who can't seem to stop looking at or even holding his or her phone. In fact, you may remember him or her as that one person who constantly complains about having low battery percentage. With a portable phone charger, that phone-obsessed friend of yours will be unable to thank you enough for allowing them the opportunity to indulge themselves in social media apps such as Instagram or addicting games such as Flappy Bird two times as much as they were able to before.
"Guardians of the Galaxy" Tape 2 USB Cassette Walkman
"Guardians of the Galaxy" was a hit in the theatres over the summer, offering a futuristic look while providing humor that brightened the hearts of many. If you have a friend who just can't get enough of Peter Quill (Chris Pratt) and his music, dance along with Groot to the "Guardians of the Galaxy" Tape 2 USB Cassette Walkman.
Face Mug
December is bound to bring cold and windy days. Snuggle up in your favorite pair of fuzzy PJs as you watch an old classic or catch up on the latest TV shows on Netflix. And to top it off, why not add a mug which can hold both milk and homemade chocolate chip cookies?
Edible Chemistry Kit
Have a friend who likes food and science, more specifically Chemistry? Or maybe you just want to give Schnell a holiday present. Forget everyone who has ever told you not to play with your food. This is the time and place to experiment and have a wonderful (and delicious) time spoiling yourself over the holidays.