Contra Costa ICU availability falls below 15%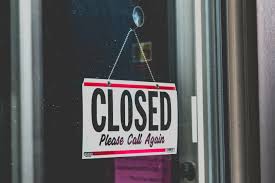 There are now 12.2% of ICU beds available in the Bay Area, falling below the 15 percent capacity placed by the Governor triggering a 'Regional Stay at Home Order'
Since the county preemptively issued a shelter in place, this new order will not change much. The lockdown is guaranteed to continue until Jan. 7 or longer depending on the amount of ICU beds available.
Things that are restricted in the blue tier include all personal care, entertainment venues and bars/breweries; restaurants are only open for take out. Retail stores and malls are allowed to remain open, but only with a 20 percent capacity. 
CDC strongly urges everyone to stay home during the holiday season, wear masks and only go out when it is necessary to reduce the spread of the virus.
To schedule a fast and free test in Contra Costa County, call 1-844-421-0804 or visit  cchealth.org/coronavirus to schedule online.
To get more information, you can go to the county's press releases. Subscribe to the City of San Ramon's newsletter or check the COVID-19 page of their website for updates.