New Varsity Women's Water Polo Coach Reflects on the Season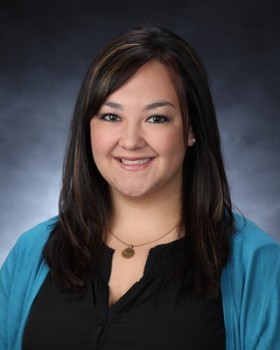 The varsity women's water polo team has come a long way, and its performance this season has not been without a lot of hard work and help from their number-one supporter: their head coach.
Mrs. Oji-Marchese is a resource teacher, the advisor of Club Poly and the new head coach of the varsity women's water polo team. She's not only greatly involved in the school and fast becoming a well-loved staff member, she is also a major contributor to the water polo girls' success.
The team was in good hands, with Oji-Marchese's knowledge and experience of the sport largely contributing to how she coached.
"I've played water polo up until high school," Oji-Marchese explained. "I've been a swimmer my whole life."
For the season, the varsity women's team had score standings of seven wins and 13 losses. Notable matches in the season included wins against St. Patrick-Vincent, Pinole Valley, Terra Linda and Hercules.
As the ladies finished out their season, consisting of matches against Miramonte, Acalanes and Amador Valley, Oji-Marchese worked just as hard as anyone else, if not more, to prepare the girls, crush the opposing teams and finish strong.
A season is not complete without a few highlights to top everything off. In this case, the games against Alhambra on October 8 and Tiralinda on October 11 took the spots as some of Oji-Marchese's proudest moments with the team. She thoroughly appreciated the dedication and commitment the girls had to the sport, shown in everything they did from the long hours spent at practices to their best efforts during the games.
"[I am very proud of] the way they came together after the Alhambra game," she said. "They showed a lot of spirit and commitment … I am also very proud of how the girls did at Tiralinda and the way they came together … I just love them. They're awesome!"
Whether they won or lost a match, in the end it all paid off. The team was more tightly bonded, with each other and with the coach.
Oji-Marchese added with a smile, "Thank you for making my first year so rewarding!"
Interested in playing water polo for the next season? Mrs. Oji-Marchese is open for any questions that you may have. Drop by room 2206 to learn more about joining the team.