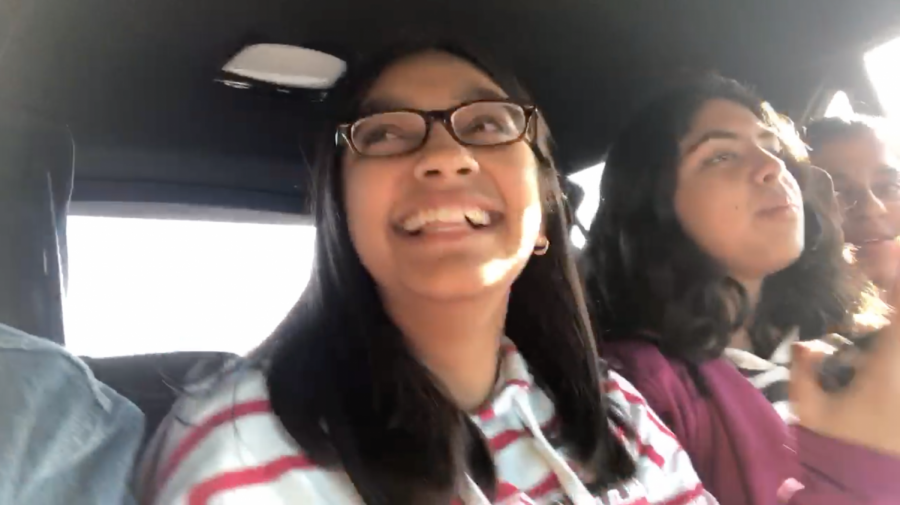 Journalism memories
Now in her second year on the Wildcat Tribune, Drishti has made a tremendous impact on her classmates' experiences with journalism, both inside and outside of Room 1205.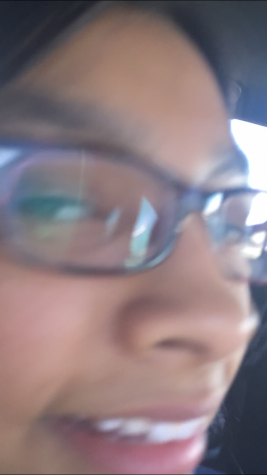 One of her friends' favorite memories with her occurred during NorCal Media Day on Sept. 28. Surprisingly, her greatest highlights that day did not actually take place in Palo Alto.
"There's a video of her and I singing Taylor Swift in the car. None of us can sing," friend Daniela Wise said. "Overall, she was a very positive person to stick around with, and she always made me laugh. Her personality is very bubbly."
Mahika, who was also in the car, recounted a different favorite moment on the car ride home.
"She was commenting on some guy walking down the street — I don't know why — and we were singing Bollywood songs," friend Mahika Arya said. "Daniela was super confused, and I'm just mean, so I took that picture [see right] because she lowkey reminded me of a frog."
Back in San Ramon, Drishti continues to play an important role in bringing a genuine enthusiasm to her and her friends' journalism endeavors.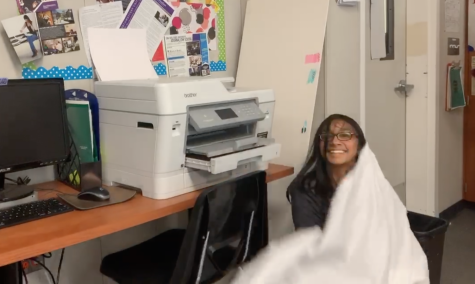 Friend Shruthi Narayanan gave the example of an issue promotion video on which they collaborated: "She was very funny and had good ideas; she suggested that we put the sheets on Ryan Gosling and the printer. The most fun part was how we ran in the hallway with the sheets over us, pretending to be ghosts."
Ultimately, Drishti's excitement has exerted a positive influence on every one of her friends in Journalism.
"She's absolutely hilarious and has her spontaneous moments where you wonder where her common sense went," Mahika described. "But as a friend, she's really fun and reliable, except when responding to messages."