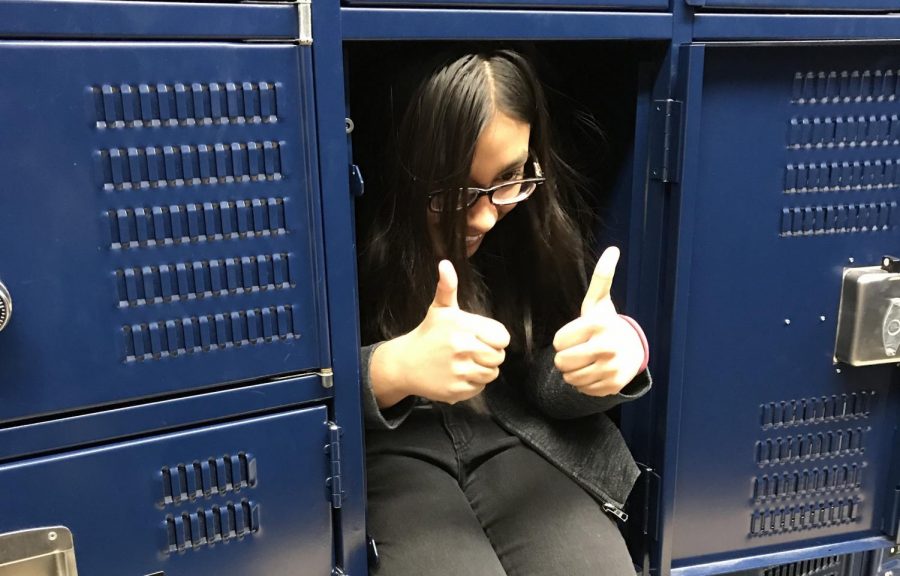 Additional experiences with friends
Banana Day, however, was only the epitome of a myriad of experiences involving Drishti's antics. Her friends recount many more events that have taken place in and around San Ramon, from Dougherty to friends' houses to Sweet Tomatoes.
"I'm pretty sure she was stealing food in this picture," friend Sriya Munaga said. "She's sneaky."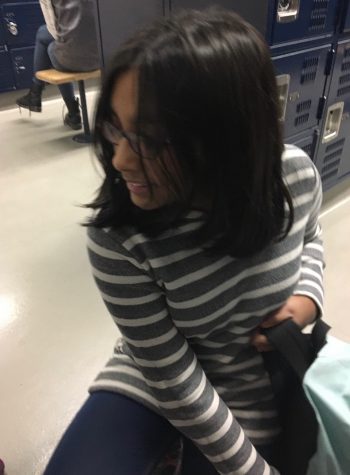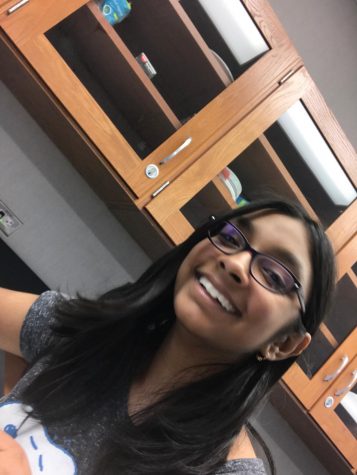 Aside from the locker room, Drishti also created many lasting memories with her friends in the bio classroom.
"We met in bio last year, and it was always fun because there was this one guy in our class who we both really hated," friend Amrita Himmatraopet said. "We would always kind of share glances about it whenever he talked or was being annoying."
Most memorable among these other experiences was Drishti's presence at Sahana's birthday celebration on the last day of school this year. This lunch outing, once again, yielded many infamous photos of Drishti — loved by her friends, despised by herself.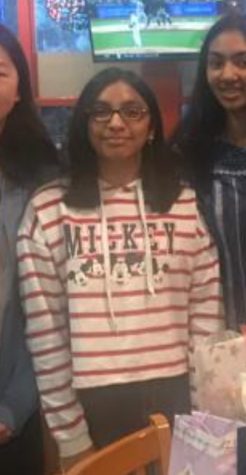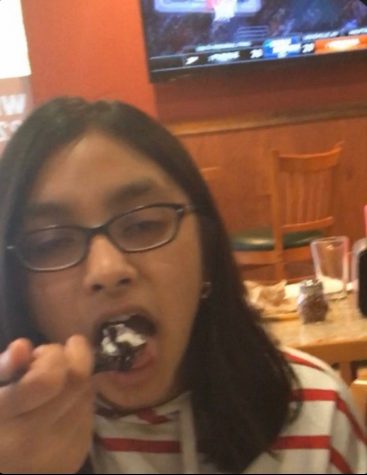 "Her mother was taking a picture of everyone. If you notice, Drishti's smile is super cute, but when she's posing for the camera she always smiles really awkwardly," friend Saadhvi Natarajan said.
Drishti's friends were, of course, not short of their roasts of Drishti regarding the occasion.
"Drosh was late," Hannah said. "She arrived around the last thirty minutes of the party just to eat cake."
Friend Sriya Munaga added, "She's very chaotic and unpredictable at times — well, basically, all the time."