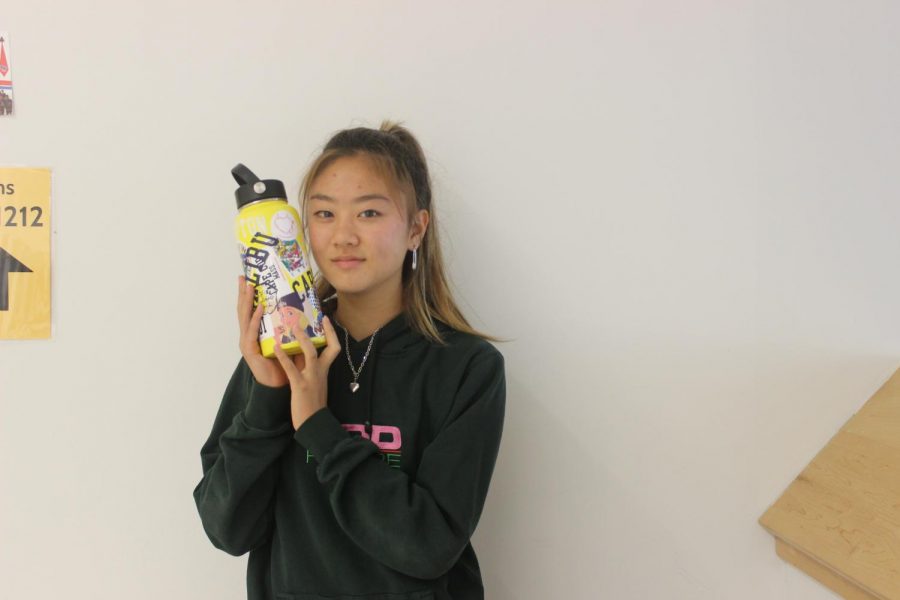 Kalen Kang

"I thought if I put a lot of stickers [on it], then it will differentiate [mine] from all the other Hydro Flasks that this school has.
"Not really. A lot of them came from when I was in middle school. So a bunch of these stickers I collected since I was in middle school. And it's kind of like memories to me.
"Um, well, I went through many phases and it kind of shows through where [my Hydro Flask] has these different brands on it.
"What I meant by phases is my clothes and my style evolved throughout the years, especially from middle school to high school. So it kind of shows that on the bottle."