SRVEA outlook
March 21, 2019
As part of the negotiations process, SRVEA proposed modifications to Articles XX, XI and XIV in hopes of achieving a salary increase to accommodate for inflation, reworked hours of employment and improved student-to-staff ratios and teacher caseload caps. In line with its goal of enhancing student support, SRVEA placed particular emphasis on Article XIV.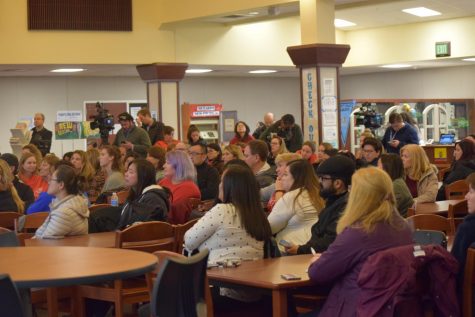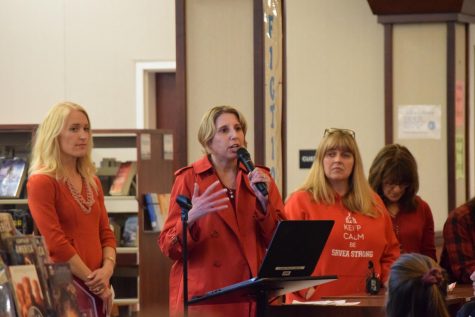 The annual fall and winter negotiations of the 2017-18 school year did not involve salary raises. At that time, according to SRVEA Vice President Ms. Laura Finco, the union wanted to focus on bargaining in support of "counseling, librarians, nurses [and] smaller class sizes." However, district-wide discourse regarding SRVUSD's Personal Learning Initiatives discouraged SRVEA from spending greater efforts on negotiations.
But this school year, SRVEA asked for a 5 percent salary raise: 2 percent to account for last year and another 3 percent for this year. The total corresponded to $11 million in salary commitments retroactive to July 2018.
While the District had approved a 3 percent raise, it was unwilling to finance both this and SRVEA's request for an extension of student resources. These opposing proposals created conflict at the heart of the negotiations.
Gendron explained, "[The district management] says, 'You can either get compensated or you can do these other things.' So we have to take a pay cut if we want to have smaller class sizes and nurses and more librarians."
According to multiple SRVEA members, negotiations of this nature have occurred for several years now.
"One year, we did negotiate class size down one … So I went from 28-to-1 to 27-to-1, which is just a ratio. And then the next year when we were trying to negotiate a salary increase, they wanted us to give back the class size," DVHS site representative, former SRVEA negotiator and librarian Ms. Kerri Knapp stated. "We said, 'No,' and it worked out in students' favor. But it's like every time we get a step forward, there's a step back."
One of SRVEA's key beliefs had been that the District's unrestricted reserve of 18 percent is sufficient to fund both the requested salary raises and additional student resources. The union claimed that conservatism with expenditures comes at the expense of potential student benefits, reasoning that current reserves far exceed the base amount necessary in the case of a financial crisis.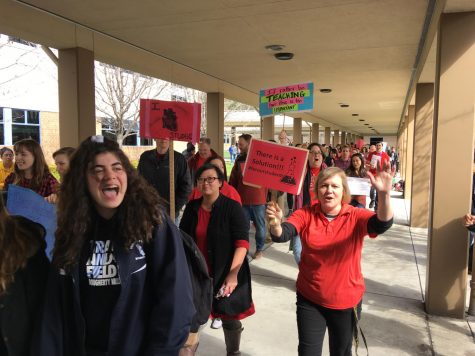 "The teachers' union is very comfortable with an 8 percent reserve. We can see that you can go definitely go four times as much [as the state-mandated reserve] … but to have nine times more money than what you need, that's not necessary," Finco said. "That's keeping students [from] getting the services that they need."
Knapp also acknowledged the District's sense of fiscal responsibility but claimed that it fails to consider current students.
"The school board does have the responsibility to make sure that the district stays financially solvent. That's absolutely a priority for them and it should be," she said. "However, 18 percent reserves are taxpayer dollars that should be spent on our students now. What kind of a rainy day are they waiting for that we [would] need 18 percent reserves?"
Refuting the District's caution over declining enrollment, SRVEA argued that such trends would actually lead to a decline in the current magnitude of infrastructure, thus compensating for the funding deficit. In other words, as future student enrollment declines, so would staff numbers.
"When there's declining enrollment, there's also temporary teachers and other employees that won't be hired back. There's also people that retire that won't be replaced," Gendron clarified. "[The funding] works out."
In further assessing SRVUSD's reasoning of declining enrollment, history teacher Mr. Jeffrey Vangene claimed that projections are often founded on data that indicates declining populations of younger students. However, he said, they may not account for students moving into the area.
"We do also get additional students that come from other outside areas," he said. "It's those students that have always been off of the [SRVUSD] projection."
Despite fervent contention regarding these budgetary allocations, after nearly 19 hours of negotiation over two days, SRVEA and SRVUSD found common ground regarding contract modifications.