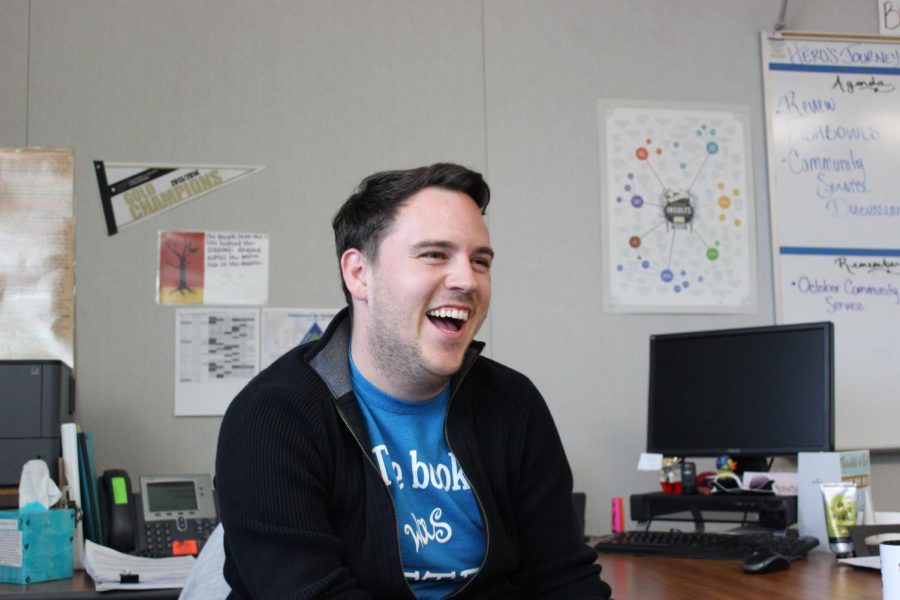 Mr. Derek Keith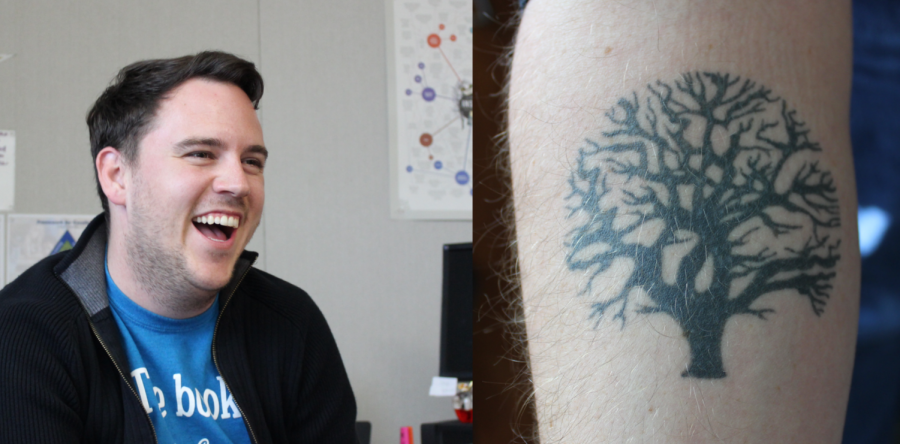 Megan Tsang
Mr. Keith leans back in his chair, resting his arms on the desk next to a mug that reads "Student's Tears" in bold, red letters. Though his dishware may be intimidating, the English teacher is anything but.
"I had this fear that I was just going to have this line on my body 'cause I was going to wuss out," he said laughing. "And we started and it didn't hurt."
He lifted up his sleeve to reveal a detailed, monochrome shadow of an oak tree on his forearm.
"I've always really loved trees, and oak trees in literature represent wisdom and strength," he said, calling on his literary roots.
The tree represents Plato's Allegory of the Cave, which uses the analogy of a sun and a cave to argue that education can carry humanity out of the shadow of a false reality.
"It is supposed to symbolize that idea that my perspective is just my perspective, it's very singular," he explained. "And I need to remember that in the rest of the world, there are tons of other perspectives."
Unlike the other teachers interviewed, Keith has received more compliments than judgment for his tattoo; only his grandmother was critical of the decision.
"We were sitting at dinner one time, [my grandmother] said, 'I just, I can't believe that you got this tattoo.' And I said, 'Says the woman who tattooed her eyebrows on 'cause she's lazy.' And then she laughed at that. And then, like, fully let it go."