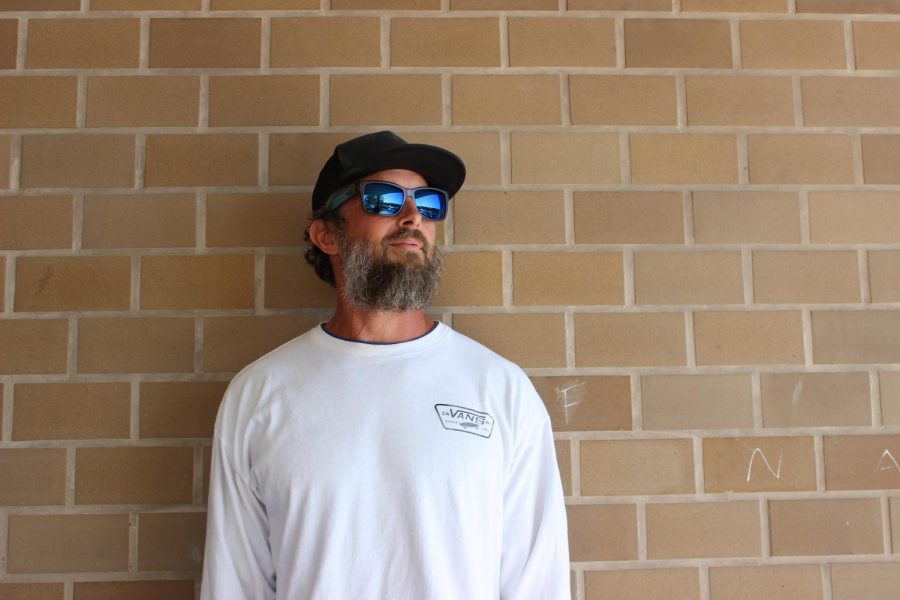 Mr. Jack Sorenson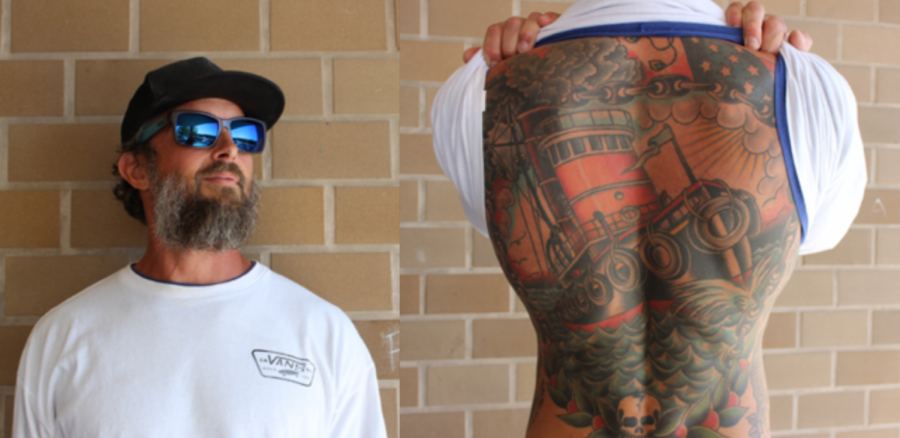 Megan Tsang
"When I was a kid, I was always drawing on myself," Mr. Sorensen said.
As a P.E. teacher and coach of many school sports, Sorensen is a familiar face on campus. As we interviewed him under the shade of some fall foliage behind the main gym, Sorensen waved and chatted with every student who passed by.
"When are you going to gain some muscle?" he said jokingly to a football player.
The student and his friends all laughed.
Almost every inch of his body is tattooed or waiting to be tattooed — save for some important exceptions: his arms, hands and neck. All of his tattoos can be hidden away under clothes.
He said, "Some people look at me like I'm a criminal. Some people are scared of them. Some people don't understand them. And some people think they're awesome."
He's always been aware of this social stigma; his first tattoo was met with strong disapproval from his parents.
"My dad wanted to cut my tattoo off with a chainsaw," Sorensen said with a laugh.
Now that he has so many tattoos, his parents have softened their opinion.
"They don't care … In fact, my mom thinks they're beautiful."
His body is a tapestry, connecting many years of his life — from his first tattoo at the tender age of 14 (now hidden and faded under fresher arm sleeves) to his most recent and favorite, a scrawled "Chubbs" written across the top of his wrist in memory of a lost friend.
It also resembles a tapestry in that it's a work of art — expansive, and labor-intensive.
"Just on my back, for instance, I probably have 40 to 50 hours [of tattoo work]."
Across his entire back is a sprawling seascape; stark green and black waves crash into the centerpiece, a red tugboat that seems to sail off his skin.
His most important piece of advice about tattoos was this: "Make sure that it flows with your body on where you're putting it and the design of it. Mine all flow … It's art and it's going to be there forever."