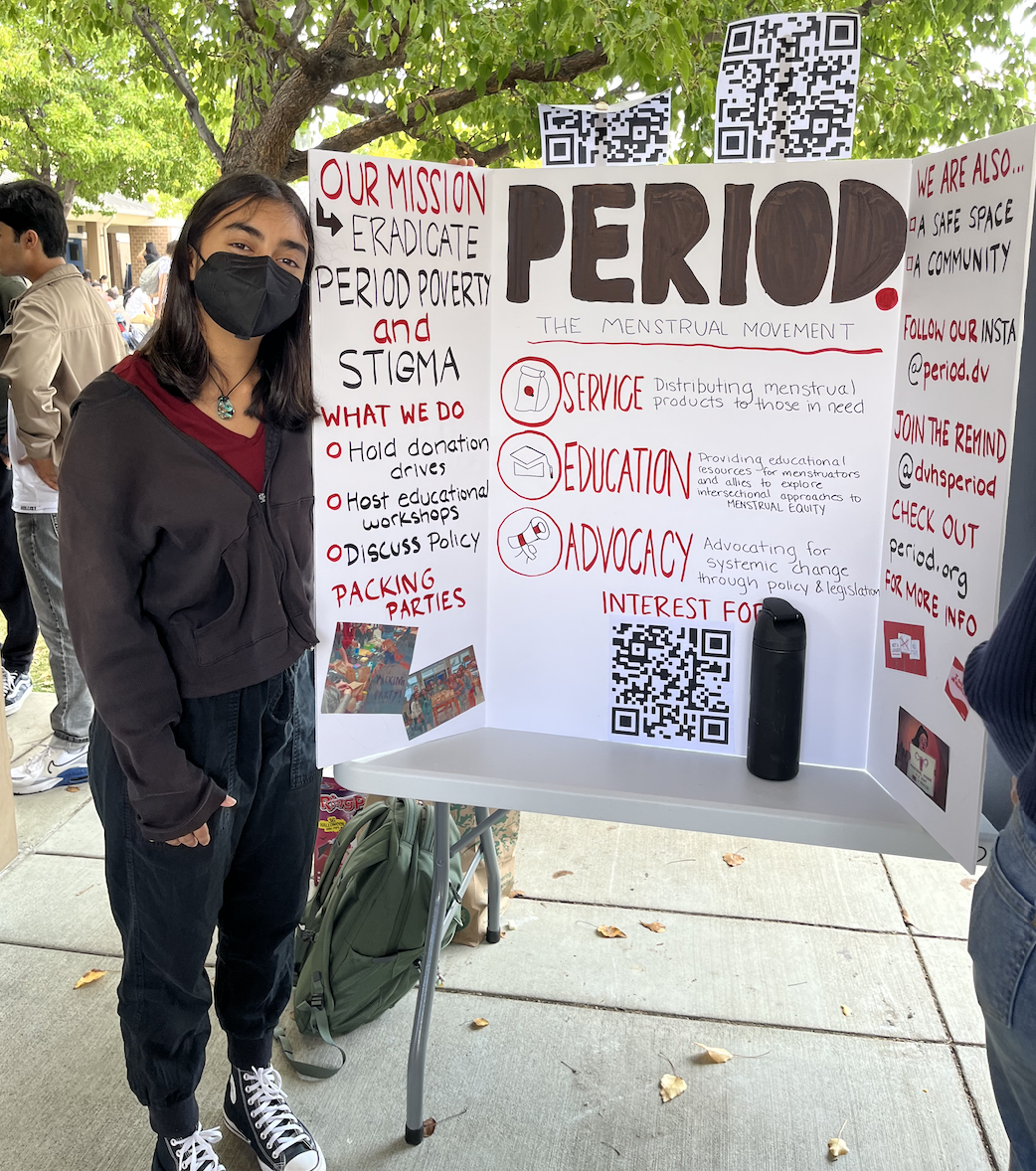 Jahnvi Khannan: "PERIOD @ DV has honestly been one of the most eye-opening experiences of my life. This is my 2nd year as president of the club and I have never been more proud of the heights this team has reached. I was drawn to this club as a sophomore for its unapologetic activism. The stigma surrounding menstruation is quite honestly something that has always irked me; why should we be ashamed of something we can't control? I saw PERIOD as the place to dismantle that stigma and I was right. At its core, PERIOD strives to dismantle period poverty and stigma. At DV we do this through the power of donation drives and educational seminars. Our donation drives raise pads and tampons for those who can't afford them. During our seminars, we discuss menstrual health, stigma, as well as policy that impacts the menstruating population.
It's always amazing to take a step back and look at the welcoming community we've created as well as see this community show out for the cause. Last year the club came together to work with admin in order to bring heating pads to the nurse's office, and we succeeded! Our goal with that was to make menstruators feel safe and cared for at school instead of stressed and alone. This is the kind of positive change we aim to achieve more of. I hope to accomplish a whole lot more with this club and I'm excited to see where this year takes us!"
By Shreyas Sambara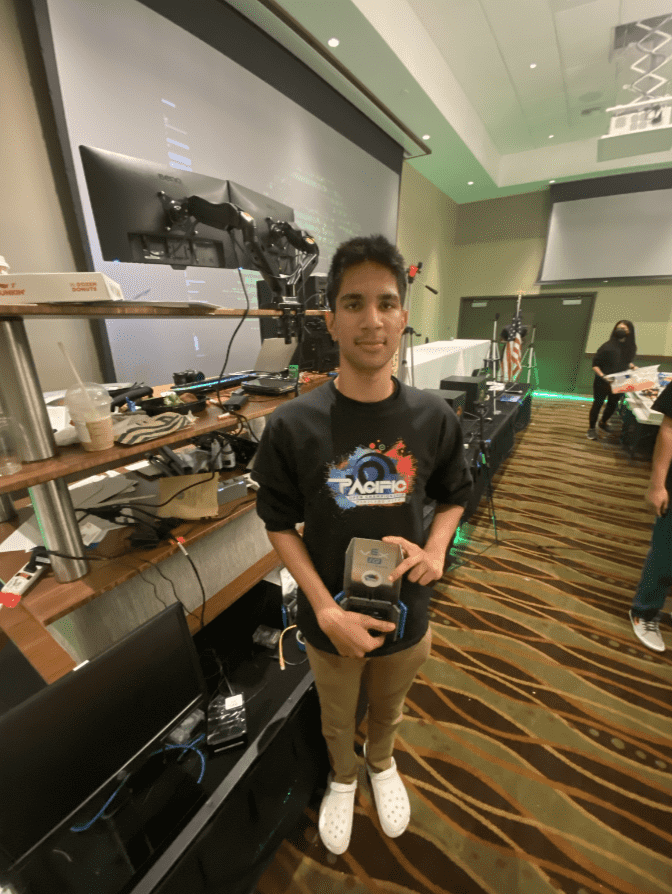 Shaurya Rana: "Well, it's definitely been a long journey. I started basketball as well as robotics in sixth grade. Since then there have been many ups and downs, balancing what to do at robotics like working with the team to make a good robot to compete in both regionals, nationals states, and with the possibility of going to worlds, has definitely been a big pressure and a big development for me on my side.
Further, basketball has just been a long journey towards getting good. I originally played soccer, but that eventually developed into an interest in basketball due to people telling me that I'm tall and that would come with many perks. So that's definitely been a very nice journey, but now I am captain of my own team in robotics and have also made JV basketball. It's been hard to balance all the things, including studies with juggling APS, it's definitely been really tough but worth it."
By Arshia Singh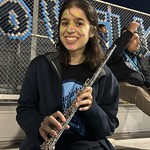 Pranati Tejomurtula: "In fourth grade, we were allowed to pick bands or instruments to join band. I knew I didn't want to do orchestra… I wanted to play the trumpet and my mom said no and made me choose between the flute and the clarinet.  Here I am with the flute.
Normally, I spend time playing in class, and at home, ideally at home, an hour or half an hour every day. So, at least 8 to 9 hours a week. My flute teacher nominated me for the program in freshman year. I tried out, almost got in. Last year, I tried out, [but] didn't get in. And then, this is [my] third time auditioning. Third round, junior year, I did make it. And, because of the nomination, I'll be going to New York.
I like the people I've met through band. I have made really good friends through music. And I feel like that has changed me a lot. I would be a totally different person if I didn't have those people. I like the community and just doing the stuff with them whether it's band-related or outside."
By Hebe Wang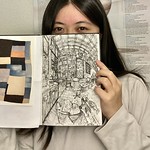 James Yang: "I've always enjoyed draw[ing] people, plants and animals. Just anything around me, really. I do a lot of different  mediums of art, mostly 2D, [and] I like to do sketching with just a pencil and paper. I also do painting like oil painting, gouache, watercolor, all that.  
I typically [draw] plants, animals and buildings but I'm trying to diversify that and draw more bodies. I draw people's faces but I need to work on anatomy and figure drawing. Pen art is my specialty because I can do inking and shading well with a pen.
I love that you can express yourself, and [that] you don't really have to have any particular plan. That's what [sets it apart] from other things that are still expressive, like writing, since it has an editing process involved. For art it's very free and it transcends so many things. You don't have to understand [another] person's language to be able to understand their art. You can still kind of feel the emotion through it.
Music in general as a concept inspires me because I tend to visualize things when I listen to music. I also really enjoy the atmosphere of concerts and listening to music with friends. I don't exactly know what I'm going to do in the future but probably something art related. Maybe I'll illustrate for children's books or [become] a tattoo apprentice.
[Art is] all about the practice and also realizing that different art styles don't mean you're a better or worse artist than somebody else. A lot of people like cartoons and animations and think that it isn't really fine art like oil painting, but really all of these different mediums and styles require a lot of skills and practice. You just have to have that persistence to continue practice and believing yourself."
By Emily Wong