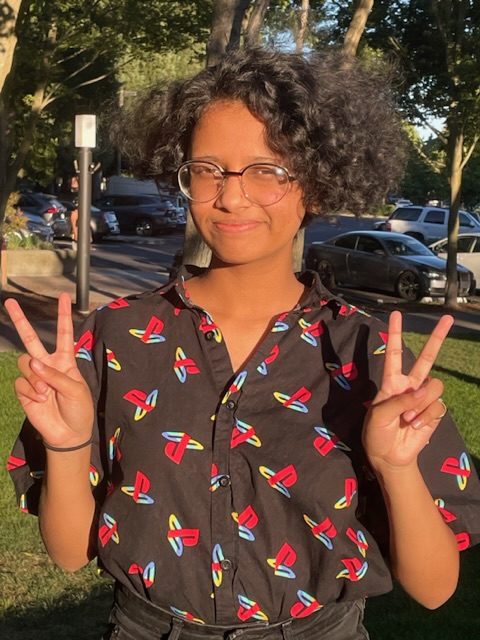 "I want my music to have an impact on people"
Neela Vani: "It was sixth or seventh grade, when I finally realized that my iPad had an app on it called GarageBand. I got really into music by seventh or eighth grade, especially as I started taking choir and piano lessons, where I worked towards goals like the piano exams from Certificate of Merit. By the time I got to high school, choir started becoming a bit more advanced and so did piano. Both of those things helped boost my musical creativity a bit more and I slowly started going out of the box. Especially taking music theory in my junior year really helped [me understand] how music functions. It made me understand [song] structure, [how to] organize my songs on a technical level, and [realize] there's creativity and a whole process that goes into it. 
I hadn't had the idea of making an album for a long time – the main idea of it came almost a year ago [during] the middle of junior year. That was when I was really into [making music on] GarageBand. I released my debut album, it's called "First Contact," on October 18, 2022. I'm glad that I put it out because nothing would've happened if I didn't [act on] impulse. It's a further expression of my musical creativity and it gives me a platform to be unafraid and show people, 'Hey, this is the kind of music I make and I hope you can enjoy it because I put a lot of work into those songs.' [Music is] a constant for me and it's so diverse. [For example], even though I'm a classically trained musician, oddly enough, I create a completely different music genre, [which is electronic music]. It's applicable in so many ways and there's no one way to experience it. 
[Producing music] really showed me the power of music and I hope to convey that in the [songs] I make, it's not that I just want the music to be good, but I want it to be a rewarding experience. I want people to listen to it and get something out of it."