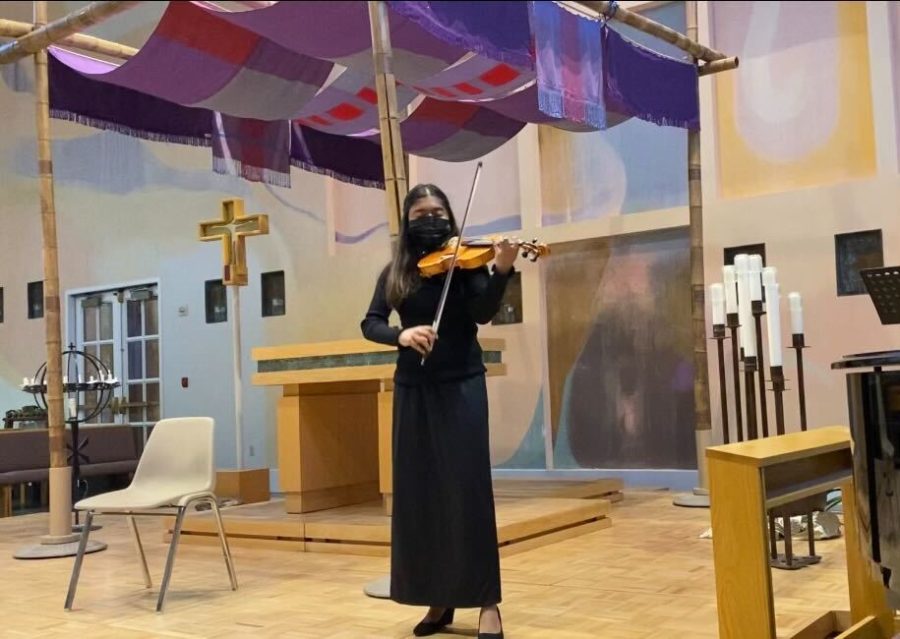 "Orchestra has always been a great outlet for me to cope with anything going on in my life"
Anushka Bora: "I was five years old when my parents signed me up for violin lessons. What started as a supplementary extracurricular eventually became a major part of my life and my favorite hobby. 
Being a part of orchestras has taught me so much, not only about technique and music but also about being an effective leader and working together. Many of the lessons I learned have been applicable to my personal life. Similar to how I blend my own playing within an ensemble, I can balance and put the different elements of my life into perspective. 
I have met some of my best friends in orchestras, and made so many special memories, from exploring backstage before concerts to celebrating with a post-concert potluck to simply having fun communicating with each other through our own world of music. Playing in orchestras has introduced me to an extremely supportive community of musicians and peers.
I have learned to appreciate the healing power music has, and I love getting swept by its beautiful emotions and creating a special atmosphere for the audience to experience this. 
Orchestra has always been a great outlet for me to cope with anything going on in my life, and I can always count on music to either distract me or get lost in a world of melodies, providing me with clarity. 
As the years have gone by, my passion has only grown. At every rehearsal, there is always something new to learn or discover about playing in an ensemble, and this is my favorite part about orchestra, since it never leaves me bored or unsatisfied. Just when I think I have reached a point where I have learned all that I need, there is always something new and challenging to tackle, allowing me to grow even more than I thought I could. I find this really exciting since it creates so many more possibilities of how to express myself through my music.
I hope to continue this journey even after I graduate, and continue playing with orchestras/getting involved with the music community wherever I go after college. I am really excited to see where this journey takes me!"