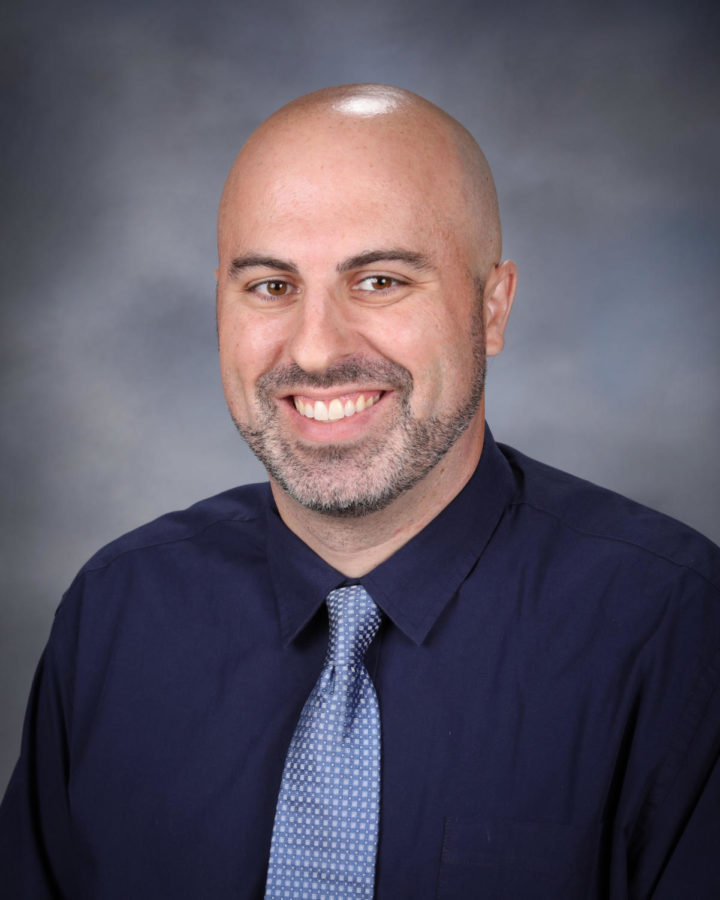 World history teacher Marcio Cardoso establishes a supportive classroom environment
World history teacher Marcio Cardoso has always stressed the importance of working hard to achieve one's dreams. Born and raised in the United States, Cardoso entered college as a prospective architect. After a gradual change of heart, he redirected his focus towards history.
"I remember taking an architectural history course and that seemed interesting… it triggered my memory of back when I was in high school," he reflected.
 As AP World History was not offered during Cardoso's time in high school, his first exposure to history was through his AP US History course during his junior year. His teacher, Charles Kuruc, regulated a motivated and focused class.
"He would do things where if students got questions wrong, he would make them write a one-page essay [on the topic] just out of the blue," Cardoso said.
 But while Cardoso drew much inspiration from Kuruc's dedication and passion for his subject, at the start of his teaching career, assigning additional homework was not constituted. While teaching at middle schools in Newark, Milpitas and San Lorenzo, he gave importance to establishing bonds with his students instead. He found that this encouraged them to work hard and created classroom memories that they would retain in the years to come.
"By the end of year or by summer, it's not the lessons that I'm going to remember as much as I remember interactions with certain students," Cardoso said.
Ten years later, Cardoso took up a post at Dougherty Valley. Almost immediately, he noticed the difference in his students' work ethics at a middle versus high school level.
 "[Dougherty] has a very different culture compared to almost all the other schools that I've taught … there seems to be a consistent high level of commitment" Cardoso said.
 Pleased with the dedication and passion his students had towards his subject, Cardoso began teaching with a new vengeance. While the joy that comes with teaching a subject that he is passionate about is enough compensation for his hard work, Cardoso appreciates the enthusiastic participation he receives from each of his classes. He finds that understanding his students' capabilities helps him give them the support they require.
 "I feel like he really cares about us. You can see it in the way he teaches and talks in class," Yukta Akku, a sophomore in Cardoso's AP World History class, said.
Outside the classroom, Cardoso hones many interests. He is an avid sports enthusiast, having coached soccer, basketball and flag football in his previous middle-school job. He also enjoys traveling and exploring new places with his family.
"My favorite place [I've traveled to] has to be Hawaii. I've been to Maui and Honolulu… my honeymoon was in Hawaii too," Cardoso said.
And while his love for traveling withstands, Cardoso hopes to settle down at Dougherty and make his time here as memorable as possible.
"What's nice is that because [I teach] sophomores, they get to come around here for a couple more years. Seeing [them] grow is what is amazing," he expressed.