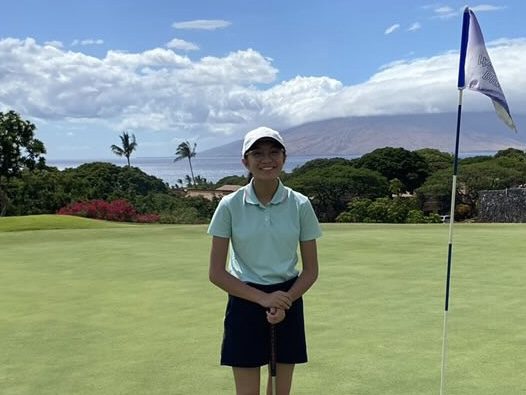 "From golf I learned how to be respectful to others and how to discipline myself"
Aedyn Falcon: "I started when I just turned eight years old. My grandpa got me into it. I started at this organization called The First Tee and it's just for kids to learn about etiquette and how to start playing.
I did try a lot of sports. I did ballet and soccer before golf. But I like golf because you can just keep learning. And in the First Tee, it especially taught me a lot of life skills like confidence, perseverance, sportsmanship and everything like that, that helps me in my daily life to keep going. There's a lot of discipline too, so in school that helps me a lot with working on everything. 
Golf is really competitive because there aren't a lot of girls who play the sport, so most of them who do are really good and most of them practice every day. So a lot of time, I just want to quit because it was really hard to just keep going out and practicing every day. 
My grandpa motivated me a lot to go out and practice because he played with me too. And I just wanted to get better because I want to be in the high school team and maybe in college. 
In tournaments, we're definitely nervous because I do know a lot of the girls are really good and probably, sometimes it gets hard for me to not let it get in my head if I hit a bad shot or if I don't do well on something. So I definitely have a lot of discipline over myself to not let it get in. 
I just know that I have to keep practicing and I shouldn't give up. If I keep doing that, then I can be as good as everyone else."