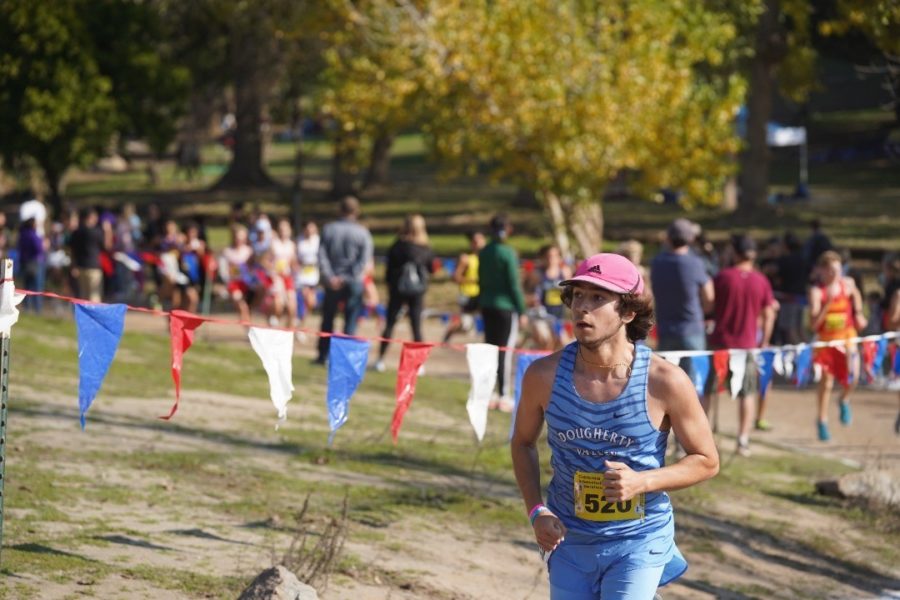 Daniel Municio
"I never lose confidence in myself because I know I put in the work to be great."
Daniel Municio: "Summer going into freshman year I started running six miles everyday. I've always been a well conditioned soccer player so I would run a lot of sprints for training, but that's when I officially started running competitively. 
I would say that running is the glue that keeps my life together. Everything that goes on in my life is reflected during the race. If I'm not sleeping well, eating right and in the right mental space, the times won't be where I want them to be. For me to run my best races I have to sleep eight to ten hours a day, eat properly and keep my head straight. Although it's a lot of work, it keeps my life together and I function best this way.
As amazing as running and its benefits are, running also tore me down a lot. Running for a competitive team that was looking to place well at state was an amazing experience but it also took a lot out of me that I still haven't gotten back. I train with my best friends but the season we went to state had a lot of yelling and arguing over workouts and times, and made a lot of us realize running wasn't meant to be taken as serious as life or death. My sophomore year I used to puke before every race out of nervousness and I didn't post a single time I was proud of the whole year. Running was one of the best decisions I made in my entire life but the process of trying to become a D1 athlete has been one of the worst decisions I've made.
But, at the lows you really just have to keep confidence in yourself and go into every workout and every race knowing you have the fitness and the speed to post great times. I've always trained very consistently and never missed workouts so I never lose confidence in myself because I know I put in the work to be great. So it's really about trusting the process, the training and focusing on getting better everyday. At my best, I ran a 15:30 in the 3-mile at a national meet. The adrenaline I got after that race was second to none. It was probably the best moment in my life; you feel like one of those moms who lifts a car to save her baby. It's something so crazy and unbelievable when you think about how far you've come. The best part is nobody else did it. You were the one who ran the race."