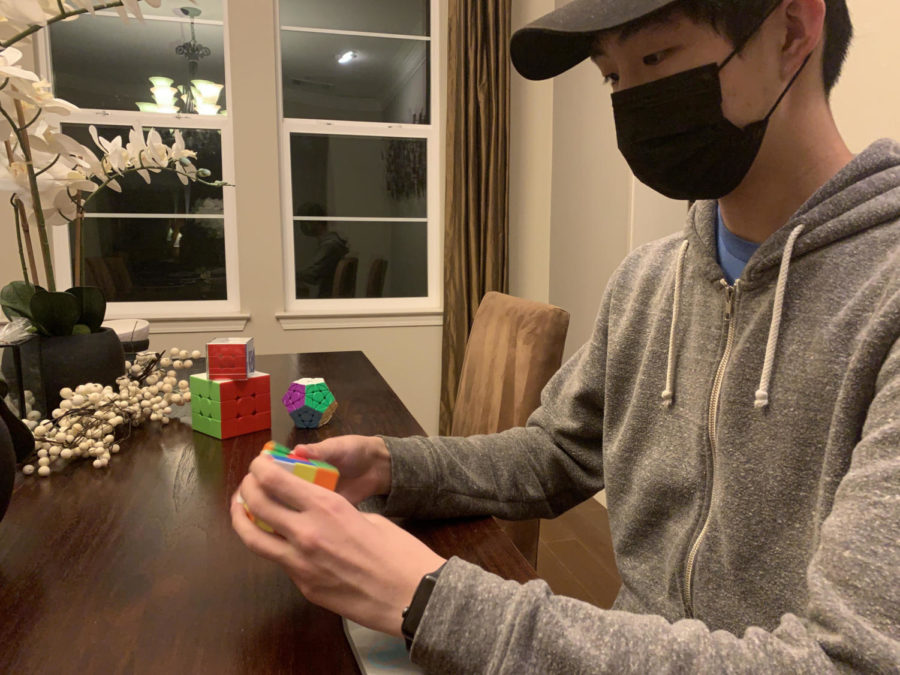 Donovan Tong
"The Rubik's Cube is a puzzle that most people look at as impossible, but it's actually much easier than most people would think."
Donovan Tong: "The Rubik's Cube is a puzzle that most people look at as impossible, but it's actually much easier than most people would think."
Cubing is a unique sport that I got into around five years ago. It's solving the Rubik's Cube as fast as you can. My dad was actually the one who introduced it to me, and since then I've always been fascinated by the Rubik's Cube. It's a puzzle that most people look at as impossible, but it's actually much easier than most people would think. The first time I solved it, it felt really great, and that's sort of what motivated me to look for faster ways and different ways to be able to solve it.
I'm also the president of the Dougherty Valley Cube Club. The main goal in creating the club was not really to make everyone as fast as possible, but more to build a community that we could all enjoy together. Most of the time we cube as a group to help each other improve. We hold little group sessions to teach people how to solve various puzzles or different strategies and things like that.
I think cubing is different from other sports in the way that you can pretty much practice anywhere. You don't need to do it competitively and you don't need to be a part of a team to enjoy it. But if you are part of a team, it's also very, very fun. I think it's versatile in that way.
I personally really enjoy cubing because it helps me relax and it helps me take a break from all the stress at school. If in the middle of my work, I feel like taking a break to get away from the screen, I would just go cube. One of the things I really like about cubing is that you're not necessarily racing against others, but you're racing against yourself. You're sort of striving to practice and improve and be faster than your previous time. Through practice, you just improve naturally, and there's also not really pressure to do better each time because there are no competitors.