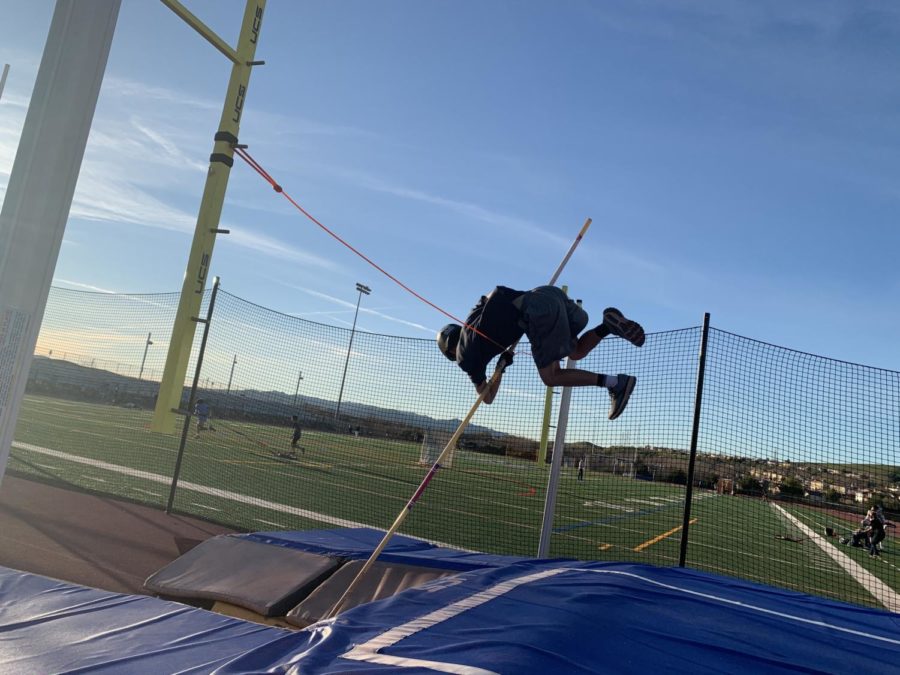 Christopher Yan
"Pole Vaulting Motivates Me to Meet New People and Develop Maturity"
Christopher (Chris) Yan: "To be honest, I kind of just stumbled upon pole vaulting. I wanted to do a high school team sport, but I am not really that athletic in a traditional way. I have good balance and hand eye coordination, so pole vaulting seemed like the perfect sport for me. I gave it a shot and made the team, back in my freshman year. After that, COVID hit, and it canceled everything – all of the pits were closed and I didn't evolve for an entire year. When I first learnt about this, I was pretty upset, and I just ran laps around my neighborhood in order to process everything. But, after I got over this fact, I trained really hard during the offseason. I did a lot of strength training, and that helped me overcome challenges I had when I first started. For example, there is a lot of consistency within pole vaulting, like you have to step in the same spot and get a good angle for takeoff. Though the pandemic paused pole vaulting, it allowed me to build the muscles necessary for performing complex moves and getting better at the basics of pole vaulting. From simply wanting to get involved in high school sports to becoming team captain, my pole vaulting journey has allowed me to mature a lot as a person. 
High school sports in general are a commitment everyday and the level of commitment for pole vaulting has helped me develop maturity. Practice goes between one to two hours, monday to friday, and it's a very large commitment, but one that I value a lot. Pole vaulting is a sort of community to me, and not just with other pole vaulters, but also sprinters from track and field, jumpers, hurderlers, and overall a lot of people, who I wouldn't necessarily have classes with. Hanging out with different boys and girls and people in general through pole vaulting has helped shape me as a person. For example, during tryouts in my junior year, we basically had 11 people who had volunteered to try out for the team, but never had done pole vaulting or participated in a meet before. A lot of them were out of shape during the pandemic, like most people, and it was really nice to see their progress in pole vaulting. I was one of the more experienced volunteers, so me and a couple of other guys helped coach and lead them through this; we encouraged them to try and take it one step at a time. Watching everyone grow was a really cool experience, and it is moments like these that make me fall in love with my sport once again. 
I don't really have any plans to professionally compete in the future, but if an opportunity presents itself, I will definitely take it. Pole vaulting is something different that keeps me moving, so I do want to continue it in some shape or form. For now though, I try to be a good leader to those on the team and continue to enjoy the strong community. I've made a lot of friends through pole vaulting and it has allowed me to mature as a person.