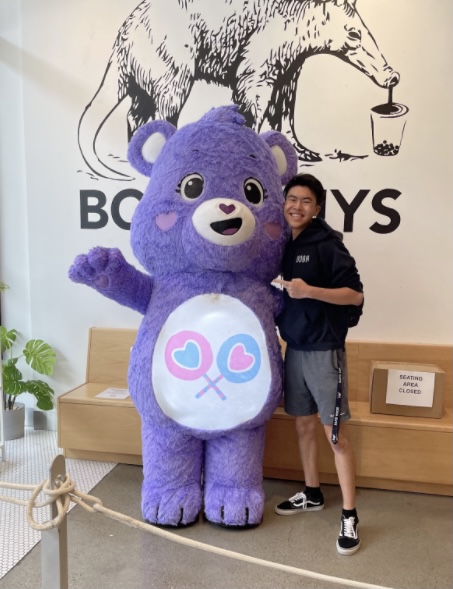 Adrian Chan
"Working at Boba Guys has become one of the most pivotal moments of my life."
Adrian Chan: "When I first applied to Boba Guys in the middle of the pandemic, I did so on a whim because I was extremely bored and wanted some money. Three weeks later, I was surprised with an offer to my new job as a "bobarista." I had no idea what to expect but was still eager to start a new job serving one of my favorite foods.
Looking back, working at Boba Guys has become one of the most pivotal moments of my life. I've met so many amazing people, learned invaluable leadership and communication skills, and have overall become more extroverted and outgoing. I've even become a Shift Lead and train/manage several people every shift. I feel prideful and thankful for what I've gained from working here.
It has also come with its hardships; I need to work 7-hour shifts 3 to 4 times a week, be responsible for insanely busy days and difficult customers, and take up more work due to being short-staffed. Balancing work, classes, and college apps has been extremely stressful and taxing, and at some points, it has pushed me far past my limits.
However, that's what life is, and that is what's so special about having a job. It gives you real responsibility, makes you face real consequences with real people, and makes you resilient when facing real stressors. To many students at our school, having a job seems "pointless" when you can pursue a cool internship, compete in robotics/science bowls, or study for a 1600 SAT. Heck, even I was like that before the pandemic messed up my thoroughly laid out plans. Yet, working has taught me how to make the most of every opportunity, allowing me to gain much more than any robotics competition can give to me. It has taught me time management, so I can still have time for all my classes and other extracurriculars. So go and get a job! You never know what to expect, and you may grow into somebody completely new."