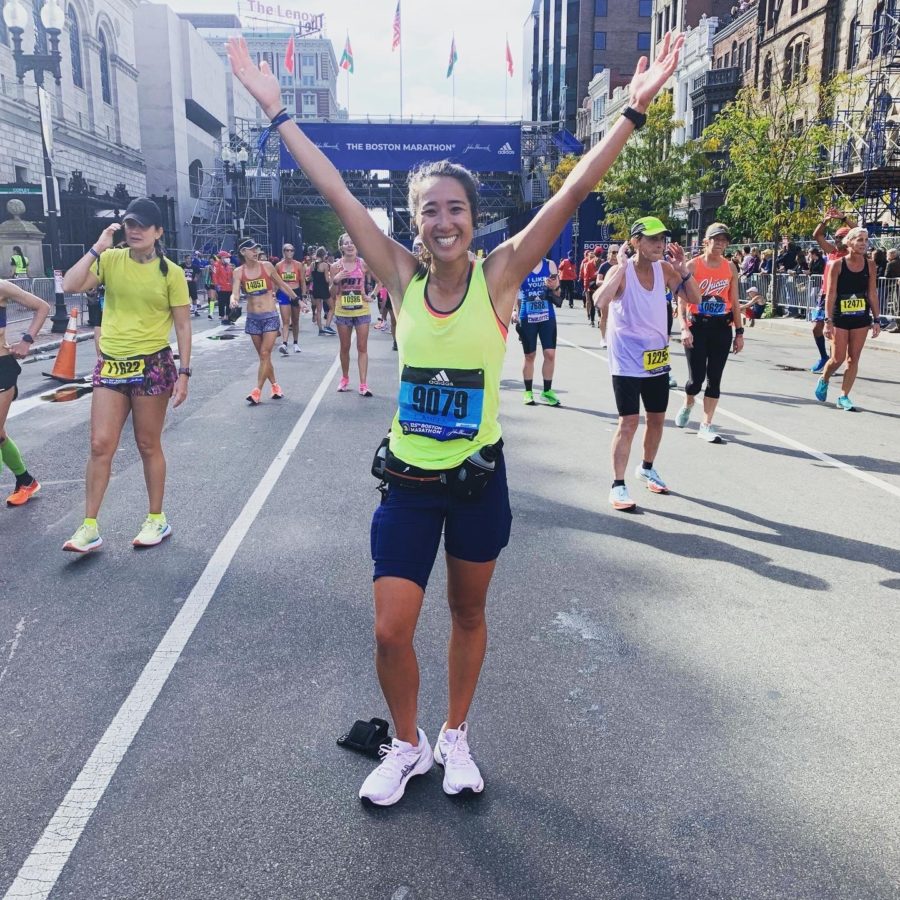 Lauren Nakaso
"I ran the Boston Marathon, and it was the most exhilarating experience ever"
Lauren Nakaso: "Growing up, I've always wanted to do the Boston Marathon as a runner; it was on my bucket list of things I have to do. And so, I ended up qualifying for Boston back in 2018, but due to COVID, I couldn't go when I had to. Last year was also virtual, but I was still determined to run the marathon. This year, 2021, I did it, and I was excited and nervous, but happy to reach my goal.
My goal in the Boston Marathon was to finish it. It didn't matter what time, and in general, I just wanted to go and experience it. To me, getting there, and preparing for it was the hardest part. I started training back in June, and persevering through it was probably a little more difficult than the race itself. A month before the race, I sprained my ankle and had to pause my training for four weeks, which was discouraging, but I had already made plans to go to Boston with my family and didn't want to give up on them. So, I already knew that I was in it to enjoy it.
In the race itself, I had trouble pacing myself and wished that I knew the course better. Undernourishment was also a challenge for me, and dehydration, so my body cramped during the race itself. 
Nonetheless, running is the most exhilarating thing ever. In the Marathon, they have this scream tunnel, where there were just people cheering for you along the street, which was very memorable. Everyone was going crazy at the moment I crossed it, and at that point, I was just relieved to finish it. After that, the adrenaline kicked in, and I thought to myself, 'Whew, I just ran the Boston Marathon,' which is a great accomplishment that I'm very proud of.
Running starts with baby steps; it doesn't come overnight, so starting with the right shoes and practice is important. In the end, anyone can do it, no matter their age, and it's one of my passions. In the future, I want to run more marathons, and by setting smaller goals, I am confident I will do so!"