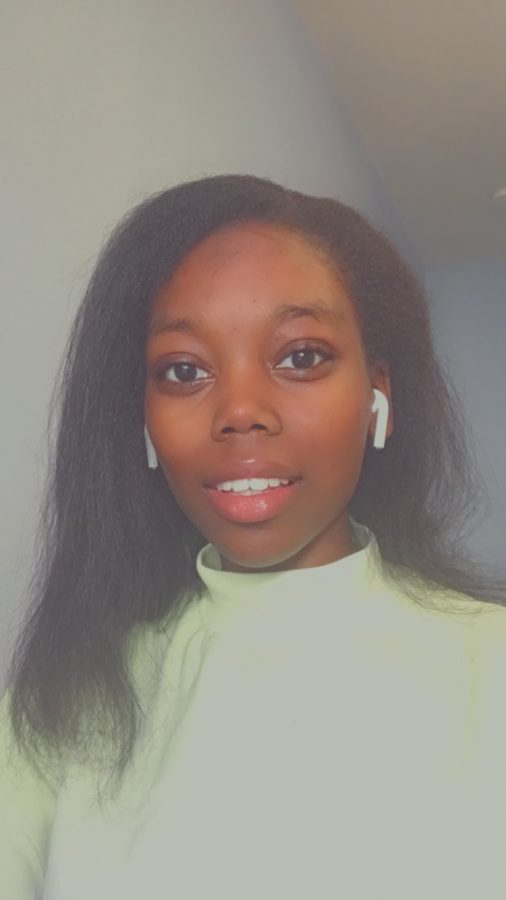 Mwanday Yamegni
"French allows me to connect with my loved ones and my cultural backgrounds."
Mwanday Yamegni: "I know two languages: English and French. Since my parents speak French, I speak to them in French at home—I speak English at school—and that's how I've been able to sustain my skills in both.
Speaking French is important to me because it's a connection to my family who are living in France, or even in Congo. It's the only way for me to talk to them because I don't know any of the other languages there. I also attempted to learn Portuguese, which helps me keep in touch with the rest of my family.
My parents are not from the US originally. My mom is from the Democratic Republic of Congo and my dad is from Cameroon. They both moved to France to study and get their degrees. And they divorced in the end, and my mom moved here in California, where I was born. I have a lot of different backgrounds from Africa and I've also learned a lot, picked up a lot from those backgrounds: the French language, as well as cultures and holidays that I learn to celebrate over time.
I think it'll be hard for me to continue practicing French since I'll be moving away from home to college. But I think that that's where I feel I can keep in touch with family to make sure I don't forget the language, to just call my family. That's the main reason why this is important to me in the first place, to make sure I still keep in touch in the future and not distance myself away from them."