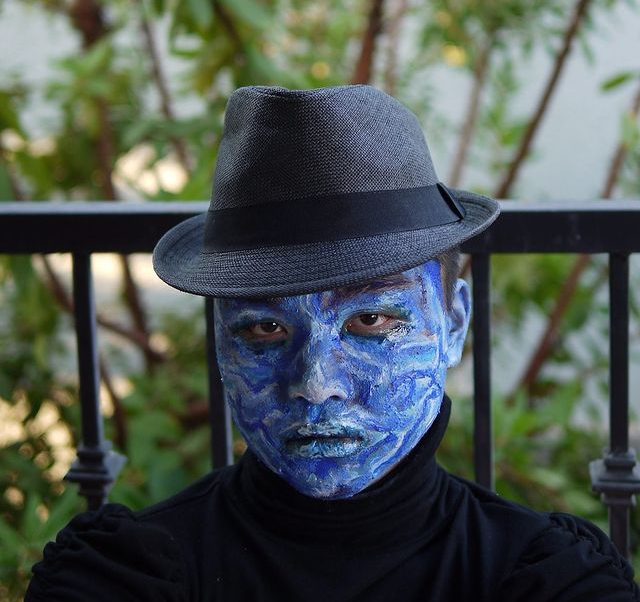 Annie Chan
"What sets my art and photography apart is the fact that it comes from within my own vision."
Justin Chan: "I use art and photography as an expressive outlet because it's something I know how to utilize. Visualizing my current emotions and my feelings pertaining to different subject matters through art and creative photography is something that I love to do, to be able to tell the world about myself and my views whether they care or not. Though oftentimes I express myself through art solely for myself. What sets my art and photography apart is the fact that it comes from within my own vision, my imagination, and my liking, all of which no two people on Earth have. My art is quite unique because I've never jumped into the popular art categories such as anime, trends, booming fandoms, and I've never studied art theory like some extremely skilled artists. In fact, I never studied anything art-related at all. Rather, my art experience comes from my imagination, experimenting, and feelings, all of which lead to uniquely created pieces that are difficult to compare to others.
A form of art I thoroughly enjoy would be craftsmanship although I also enjoy music. My craftsmanship comes from a place of years of pure originality. It was before the time I grew up to discover the existence of Pinterest, that I would spend hours with crafting materials. Cardboard, box knives, and hot glue became a large part of my younger childhood. Although I don't craft much anymore, I enjoy the moments I do, because it brings me back to where I really started my creative processes as a child. 
My dad is the reason art is such a big part of myself. I never took a formal art class, nor did my dad teach me anything. What he incorporated into my life at a very young age, maybe around 6 or 7, was creativity. This ranged from encouraging me to create fun little projects, to supplying the resources I needed to partake in the art of painting, crafts, digital art, T-shirt design, and much more. My passion for artistic projects was never discovered in a moment, rather it was built into me over the years. 
Art will always contain a level of inspiration to some extent, however, my inspirations and ideas don't stem from figures, rather ideas and concepts written into our world. Oftentimes for me, stories such as "The Call of Cthulhu" by H.P. Lovecraft, stories from the Bible, and my dreams and thoughts serve as the birthplace of my artistic ideas. Mainly stories and imaginations inspire me through a level of written complexity, that I'm able to ponder about while staring at my art. These thoughts revolve around messages and symbolism that I try to incorporate into my pieces. 
While some of my older art pieces do revolve around topics such as social issues pertaining to power dynamics and human-to-human interaction, I started to lean away from that sort of art. The symbolism and meaning of much of my current art are based on my life, my obsessions, and the experiences around me. For example, my art often expresses and portrays my thoughts on concepts of spirituality, COVID-19, and monsters. Sometimes my art doesn't have meaning. Sometimes I paint because it looks pretty. 
I used to be extremely engaged in the artist community on Instagram, but eventually, I slowly started to fade away from that. The artistic world I actively participate in is the one within my head. My art ability and interest don't align with anything trendy, so I tend to keep my art to myself, however, I can tell a lot of fun and community engagement does revolve around art trends so I would recommend trying them! My artist qualities will be with me forever, but as of now, I don't see a future for myself based solely on visual arts. My passions such as painting will definitely continue through high school, but proceeding on, for now, art remains strictly a hobby of mine."