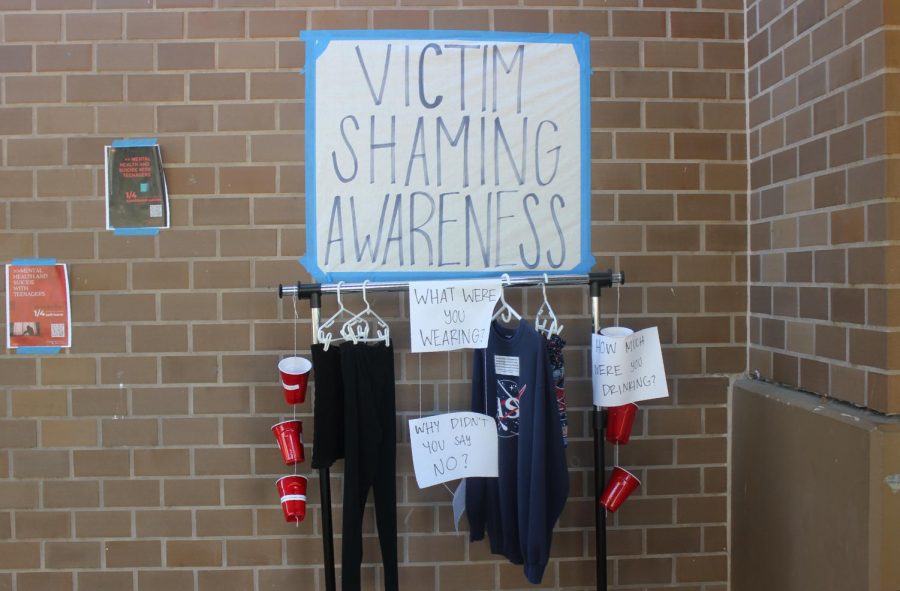 Sheyda Ladjevardi
Last month, more than a dozen Social Justice projects were displayed around Dougherty Valley High School, drawing attention to their portrayals of current issues such as school shootings and sexual assault. Despite being criticized by some for glorifying their subject matters, the projects received mostly positive feedback for the awareness and dialogue they nurtured.
In the Social Justice class — which counts for English 12 credit — Dougherty Valley seniors learn about wealth inequality, opportunity and social privilege through the lens of a traditional English class by reading, writing and analyzing texts. For these specific projects, teachers Mr. Tim Brown, Mrs. Rebecca Uscian and Mrs. Hanna Love encouraged students to dig beyond relevant texts for relevant topics.
"They're not only looking at different sources of information … but then they're looking to do some analysis and integrate some of the research they find," Brown described.
These projects were inspired by a CNN article titled "What would make you care about Aleppo?", which used different media to convince readers to care about an issue — specifically, the Syrian Civil War.
"The website … shows you all these pictures of people in Syria, and then there's videos and statistics, and … the idea [is] like, 'Would you care now?'" Uscian said. "The idea behind the project was using that as a format [to] make the students of Dougherty Valley care about something you care about."
The result was a myriad of projects, each focusing on issues that Social Justice students felt passionate about.