Confessions: Week 4
Hang on for a minute...we're trying to find some more stories you might like.
Welcome to the fourth week of The Wildcat Tribune's biweekly confessions page! Students anonymously submit to our page through our form and read others' most fascinating, funny and honest secrets. Want to submit yours? Click here!
Junior: "I skipped school to get a haircut."
Sophomore: "When i was 10 i dropped my laptop and it slid down the stairs and hit the wall and made a hole. the laptop was totally fine, but my parents still don't know why there's a hole in the wall."
Freshman: "My friend made a whole operation to steal mr. liddles access pass when we had a sub"
Junior: "c/o 21 is by far the worst class we've ever seen at Dougherty don't @ me"
Sophomore: "For over a decade, I thought Keanu Reeves was a basketball player. "
Sophomore: "One time, in Mr. Estes's class, I accidentally broke the glass. Instead of telling him, I tried to leave the class, instead I got caught and was forced to clean up my mess!"
Junior: "I eat pickles smeared with peanut butter pls don't judge until you have tried"
Freshman: "I once took a poop on the bathroom urinal because I thought it was a toilet, boy was I wrong"
Sophomore: "i took a calculator home from kerr's class just to return it and show i was an honest student to get tickets. it worked!"
Sophomore: "I confess that it was my turn to bring food for the locker, but i told my locker buddy it was her turn and basically gaslighted her (but dw i told her later and got sour patch kids, her fav"
Sophomore: "Yo one time I saw this group of juniors in the commons, putting hand sanitizer in the left-side microwave, and it exploded, and broke the microwave! HAHA!"
Freshman: "I drove my DeLorean over the curb on purpose two Thursdays ago, and did a small burnout.. Whoops! "
Freshman: "I pour my milk in before my cereal. I also wear socks to bed in the winter…two pairs on each foot, actually."
Freshman: "I forgot to do my homework for Spanish so I turned in an old Math homework that day. The next day, my Spanish teacher told me I turned in the wrong homework so I apologized and gave her the Spanish homework that was due yesterday but I did it the night before. ;)"

About the Writer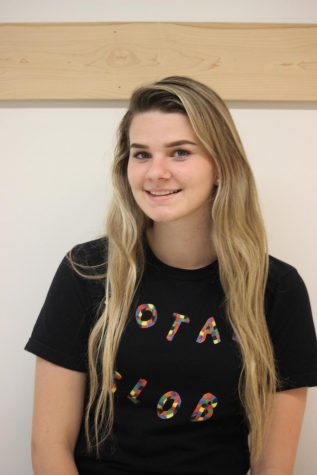 Katie Williams, Social Media Manager & Multimedia Editor
Katie Williams is joining in her third year as the Wildcat Tribune member. Writing has always been a passion of hers and she continues to explore the realm the newspaper gives. She enjoys writing on several...