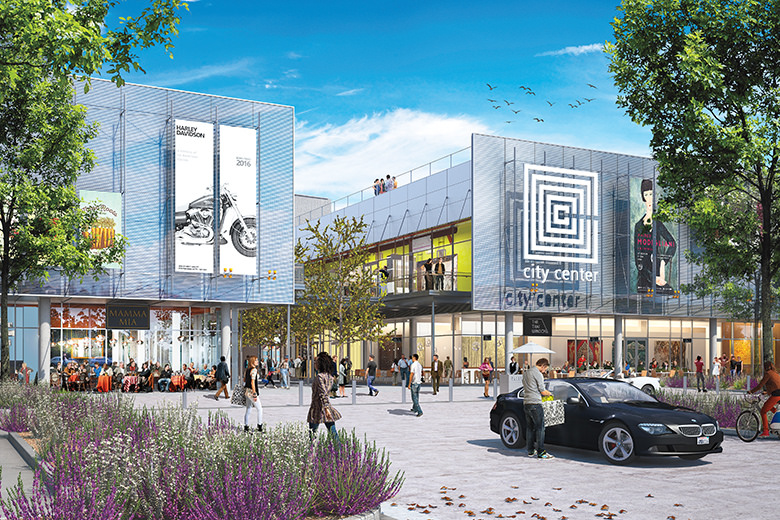 Diablo Magazine
On Nov. 8, San Ramon is scheduled to open its new, high-end downtown, which has taken two years to construct.
Over 20 stores are expected to open, featuring high-end brands like Anthropologie and M by Maggie Rizer as well as an extensive list of gourmet restaurants like Slanted Door and Mendocino Farms.
The town's design was inspired by San Ramon's own vast, open spaces and parks. Architect Renzo Piano partnered with Sunset Development to create a modern shopping center that emphasizes the values of the community. It features a large-open square for people to relax and eat at. Modern glass and metal was used to create aesthetic motifs throughout to enforce the luxury aspect.
"We want it to be something that reflects the high-end quality. We think San Ramon is a high-end place to live," councilmember Henry Sachs said.
In addition, working with Sunset Development has alleviated previous funding issues flat San Ramon had faced for 10 years. The project cost $300 million overall, but this comes from investors and Sunset Development, not taxpayers. This has also paid for extra amenities,  like a parking garage and movie theatre.
Many believe that the new downtown will add the missing link of community that San Ramon needs. There are future plans to hold holiday celebrations, town gatherings, and community events in the center. Sachs explains that it adds a place for people to gather together and will eventually bring everyone closer.
Jeff Dodd, senior retailer of Sunset Development Company, explains just how they achieved the sense of community within their designs.
"The concept of the public square was fundamental to the design of City Center Bishop Ranch. Having a large, generous public space would encourage people from all over to gather and socialize." Dodd said.
Dodd describes the emphasis on locality as essential to the center. Restaurants like MIXT and Slanted Door will use locally grown crops in their dishes. Overall, people can expect to see traces of San Ramon's values interwoven with elements of  luxury.
Both Sachs and Dodd agree that the wait for the San Ramon downtown was well worth it. The well-anticipated opening on Nov. 8 marks the final product of a nearly 10-year project by both the city of San Ramon and Sunset Development.
Sachs describes San Ramon's downtown as convenient, beautiful, and welcoming to all. A potential heart of the community has finally come to fruition.